/
/
Iron Triangle Club – USAG Yongsan-Casey
Iron Triangle Club - USAG Yongsan-Casey
Iron Triangle Club - USAG Yongsan-Casey
M
malourdesgulmatico
Updated
Installation Listings
Installation Listing Category
Geographical Address
Duty Station (or best approximation)
Public Address
Camp Hovey BLDG 3974 APO, AP 96224 South Korea
Contact Info
COMM
+82(0)50-3322-4650 | 82(0)50-3322-0705
This facility is 
OPEN

.
Please visit USFK Website for information on HPCON status.
The Facility may close depending on the HPCON status.
Iron Triangle Club is a full service club with an exceptional menu, two separate bars and and friendly staff. It features an LCD television projection system, a state-of-the-art spin station DJ Booth, a game room and a large screen karaoke system. A special VIP Regimental Room is also available for private functions.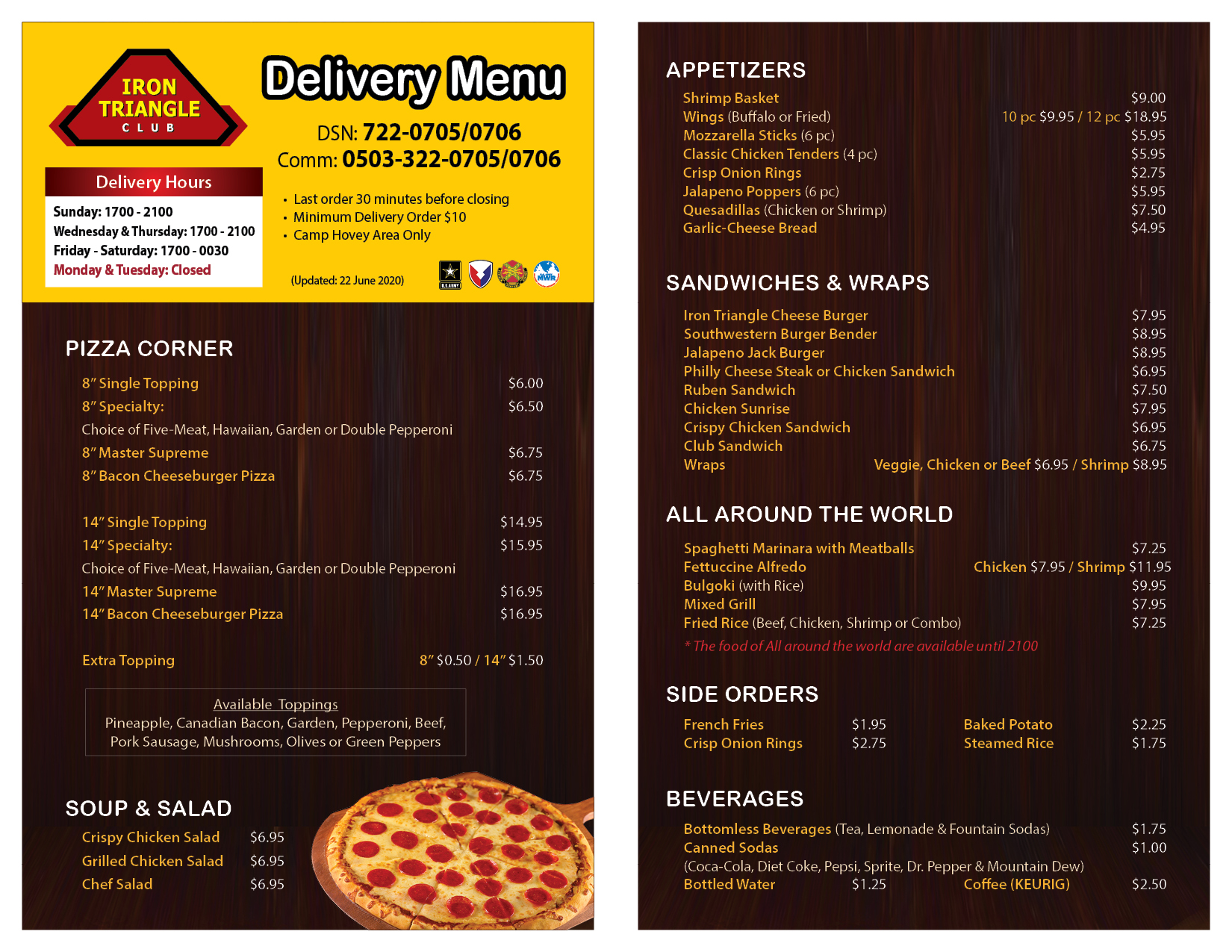 Striving for Improvement
Iron Triangle Club is a customer-oriented organization that is constantly striving to improve its service therefore, your comments and suggestions are always welcome. In the event that a situation cannot be resolved by the respective desk clerk on duty, we encourage you to elevate the issue to management.
In addition, the Interactive Customer Evaluation Service (ICE) is also available to all our customers to complement our services or recommend improvements.
Please Click the URL for visiting ICE Web-page. Iron Triangle Club ICE
Iron Triangle Club Delivery Service:
Last order 30 minutes before closing