/
/
Soldiers Field House Pool – Joint Base Lewis McChord
Soldiers Field House Pool - Joint Base Lewis McChord
Soldiers Field House Pool - Joint Base Lewis McChord
M
malourdesgulmatico
Updated
Installation Listings
Installation Listing Category
Geographical Address
Duty Station (or best approximation)
Public Address
2nd Division Drive, Hillside, Joint Base Lewis-McChord, Pierce County, Washington, 98433, United States of America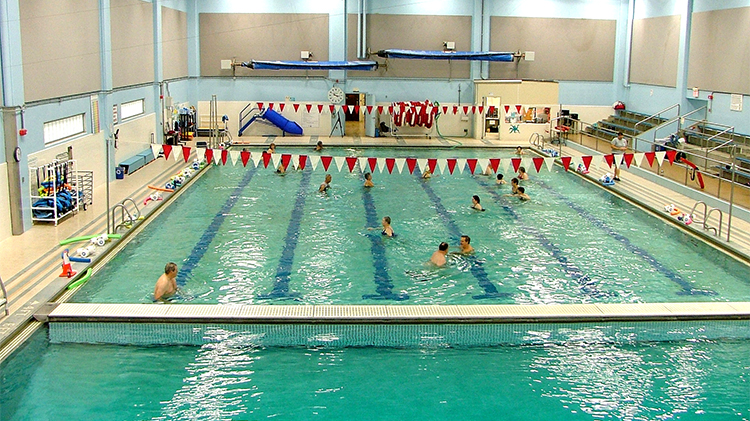 Located inside the Soldiers Field House 
The Soldiers Field House Indoor Pool is now open by appointment for unit training, lap swim and youth swim lessons. Call 253-967-5390.
Six 25-meter lap lanes.
Diving well with a 1-meter springboard and a 3-meter platform.
Unit PT
Unit PT is offered weekdays from 6:30 to 7:30 a.m.  
To schedule unit PT, fill complete our Military Training Reservation form and a risk assessment. Bring them to the Soldier Field House Indoor Pool weekdays from 5:30 a.m. to 1 p.m.
Map