/
/
Smith Fitness Center on Main Post- Fort Benning
Smith Fitness Center on Main Post- Fort Benning
Smith Fitness Center on Main Post- Fort Benning
Installation Listings
Installation Listing Category
Geographical Address
Duty Station (or best approximation)
Public Address
6835 Dixie Road BLDG 2874 Fort Benning 31905 United States
Smith Fitness Center is a 100,000 square foot facility with state-of-the-art equipment and amenities. The gymnasium can be configured into basketball courts or two volleyball courts. The center has 12,500 square feet of cardiovascular and weight training space, 7,500 square feet of exercise and training rooms, and two racquetball courts. At Smith Fitness Center, we offer personal training and fitness classes.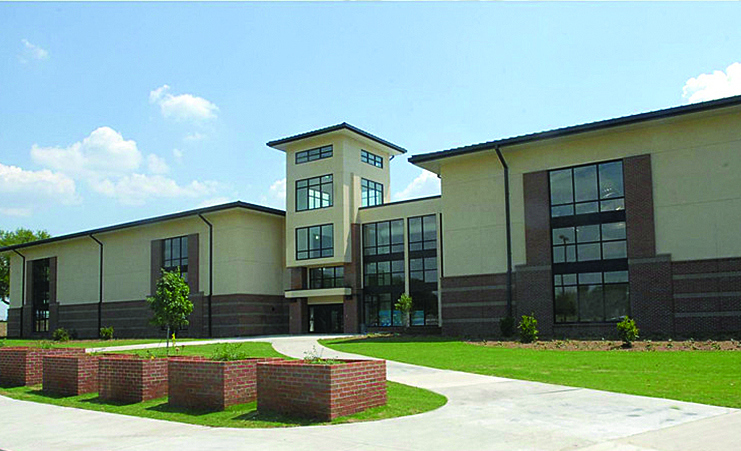 Fitness Classes
The 6:30 am Fitness Classes are FREE for Active Duty Military!
Fitness Classes
At Smith Fitness Center and Audie Murphy Athletic Performance Center, we offer a variety of classes to help you get in shape and stay in shape! Classes are $3 each and will be filled on a first-come, first-serve basis. Frequent students can buy in bulk and save with our unlimited monthly class pass for $25 For more information, email [email protected].
ALL INFORMATION IS SUBJECT TO CHANGE WITHOUT NOTIFICATION:  Call Smith Fitness Center to verify fitness class schedules (706) 545-4388.
Class Descriptions:
Body Pump: This 60-minute workout challenges all major muscle groups by using the best weight-room exercises, such as squats, presses, lifts, and curls. The key to Bodypump is the "rep effect," which focuses on high repetition with low weight loads.
GRIT: These HIIT workouts build cardiovascular fitness while improving strength, building lean muscle, and maximizing calorie burn. A 30-minute high-intensity interval cycle workout helps you smash goals faster! Series: Cardio, Strength, and Plyo
STRONG by Zumba: Combines body weight, muscle conditioning, cardio, and plyometric training moves synced to music designed to match every move.
Zumba: A fusion of Latin and international music/dance themes that create dynamic, exciting, and based on the principle that a workout should be fun and easy to do.
RPM/Spin: Ride to the rhythm of powerful music! Take on the terrain with your inspiring team coach who leads the pack through hills, flats, mountain peaks, time trials, and interval training, all indoors. Sweat and burn to reach your endorphin high.
PiYo: This class combines the music-sculpting, core-firming benefits of Pilates with the strength and flexibility advantages of yoga.
Yoga: Beginner, intermediate, and advanced yoga moves designed to work on strength, flexibility, and breathing. Improve performance, reduce injury, and provide faster recovery for athletes of all levels.
Kettlebell: This class will give fast results for strength, endurance, and muscle toning by challenging both the muscular and cardiovascular systems with dynamic, total-body movements
TRX®: is Total-body Resistance Exercise and is an anchored, two-strap suspension training system that leverages your body weight against gravity to provide workouts that simultaneously target and challenge muscular stability, strength, and muscular endurance while improving flexibility, balance, coordination, and total power.
Body 180: Blast your cardio fitness to the next level! This class provides the variety your body needs to see results by combining fun cardio routines with specific muscle conditioning that will be tailored to the classes' needs week to week.  This is a great time to enjoy the great outdoors and feel the burn!  See you at Doughboy.
MixxedFit®: is a people-inspired dance fitness program that is a perfect blend of explosive dancing and boot camp inspired toning.
Zumba® Toning: This class is designed for those who want to party, but put extra emphasis on toning and sculpting to define those muscles!  The challenge of adding resistance by using Zumba® Toning Sticks (or light weights), helps you focus on specific muscle groups, so you (and your muscles) stay engaged!
Zumba Sentao®: combines strength and resistance training with innovative dance moves, using a chair as your dance partner.
Yoga Flow: A full body Vinyasa yoga class linking breath to movement with a focus on posture fundamentals and mindfulness. Expect to begin each flow slowly with a detailed description of pose form, and then transition to breath to movement pace in subsequent flows. Come on in and unroll your mat for an hour of inspiring tunes and positive self-care!
Yoga Fusion: Yoga Fusion incorporates stationary poses to challenge your balance and staying power with elements of flow to challenge your whole body. Designed to create smooth transitions from one pose to the next. Suitable for all levels.
Restorative Yoga:  Deep stretching, where poses are held longer and props are used.  This class is designed for relaxation, work on pranayama (breath), along with meditation to assist with relaxation in the body and mind.  It is great for low back, and those rehabilitating from injuries. This class is appropriate for all levels.
Power Yoga (Ashtanga Inspired):  This class will use various synchronized poses coupled with breath work to create heat and energetic movement.  It is great for building core strength and toning the body.  Be prepared to sweat and move through a set sequence.  This class is appropriate for intermediate levels.
N2 Circuit: This full-body, high energy circuit training class incorporates functional movements for strength and cardio gains. Exercises will be performed in rotation with minimal rest while utilizing a variety of fitness tools such as battle ropes, barbells, and kettlebells, (to name a few). Workout change every week!
Intro to Kettlebell Lifting: Teaches the safe performance of the basic hard-style kettle-bells lifts (swings, cleans, presses, squats, get-up) required to participate in the Kettle-bell strength & conditioning class.
Kettlebell Strength & Conditioning: A total body, low-to-no impact High-Intensity Resistance Training workout to improve cardiovascular performance, strength, power, coordination, and fat burning. Attending the Intro to Kettlebell Lifting class is highly recommended for those new to KBs.
Personal Training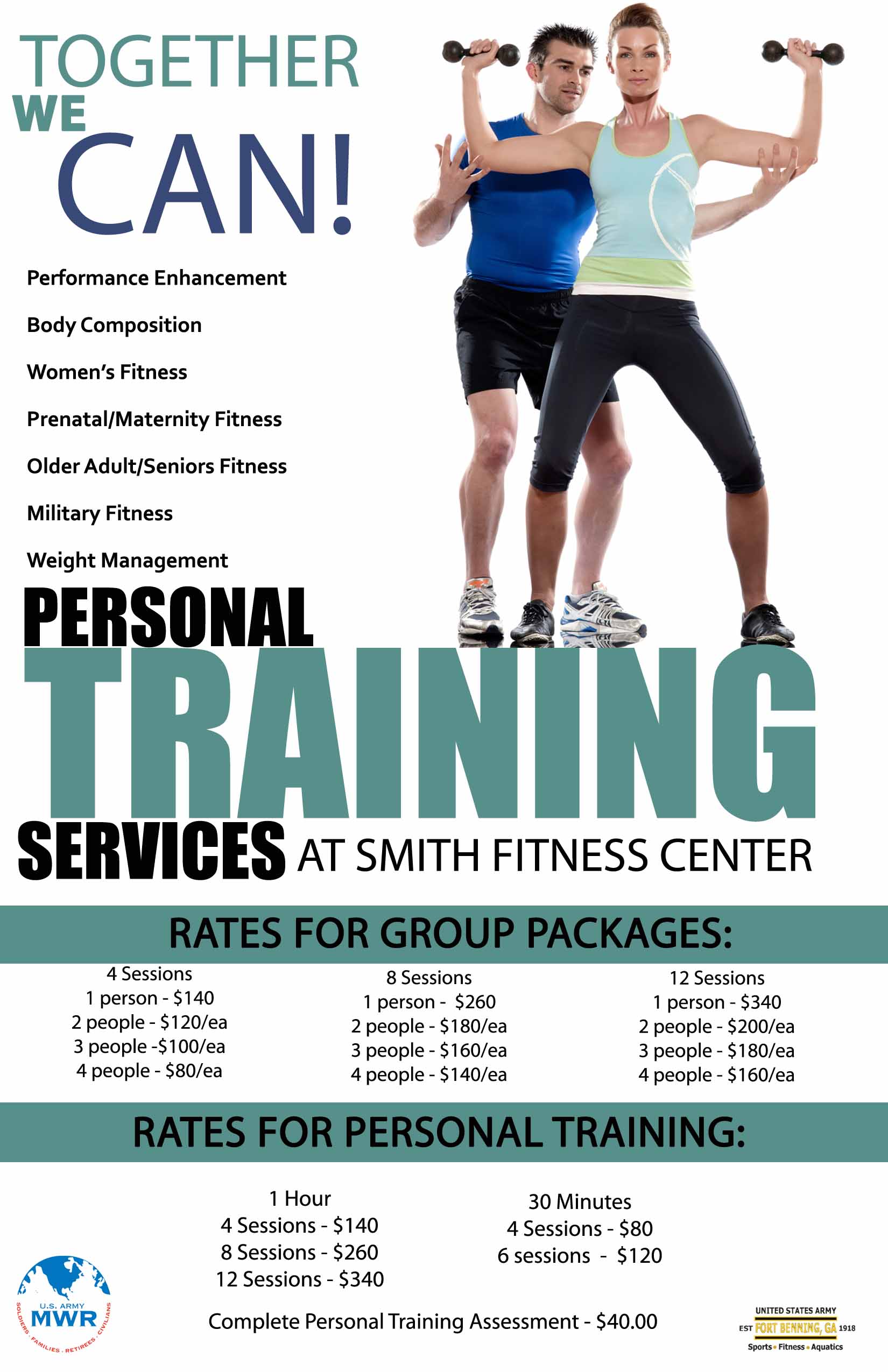 We have personal trainers to help you reach your fitness goals. We offer consultations and individual or group sessions. For more information, contact the fitness director or call +1(706) 527-2275.
Map