/
/
Shaw Physical Fitness Center – Fort Campbell
Shaw Physical Fitness Center - Fort Campbell
Shaw Physical Fitness Center - Fort Campbell
M
malourdesgulmatico
Updated
Installation Listings
Installation Listing Category
Geographical Address
Duty Station (or best approximation)
Public Address
7979 Old Construction Rd, Fort Campbell, TN 42223, United States
Open for Active Duty Daily - Dependents (age 16+) may accompany Sponsor on Saturdays and Sundays (must remain together).
Shaw PFC - Max Patrons 309 (Active Duty Only Daily / Family Members age 16+ w/Sponsor on Weekends)
Open Alternating Holidays. Call +1 (270)461-2293 to check holiday status.
Basketball Courts, Climbing Wall and Indoor Track are CLOSED UNTIL FURTHER NOTICE.
Shaw PFC is a 67,000+ square foot two story facility and offers:
One 40 foot 3 station climbing wall
Rubber floored multifunctional basketball court
2 wooden multifunctional athletic courts
Dual exercise training room
Fitness balcony
Cardio balcony
3 lane track overlooking the multifunctional wooden court
Spacious locker rooms are each equipped with separate male and female saunas
Outside the facility is a multi-purpose field and 2 regulation softball fields
Aerobics classes are offered for a small fee.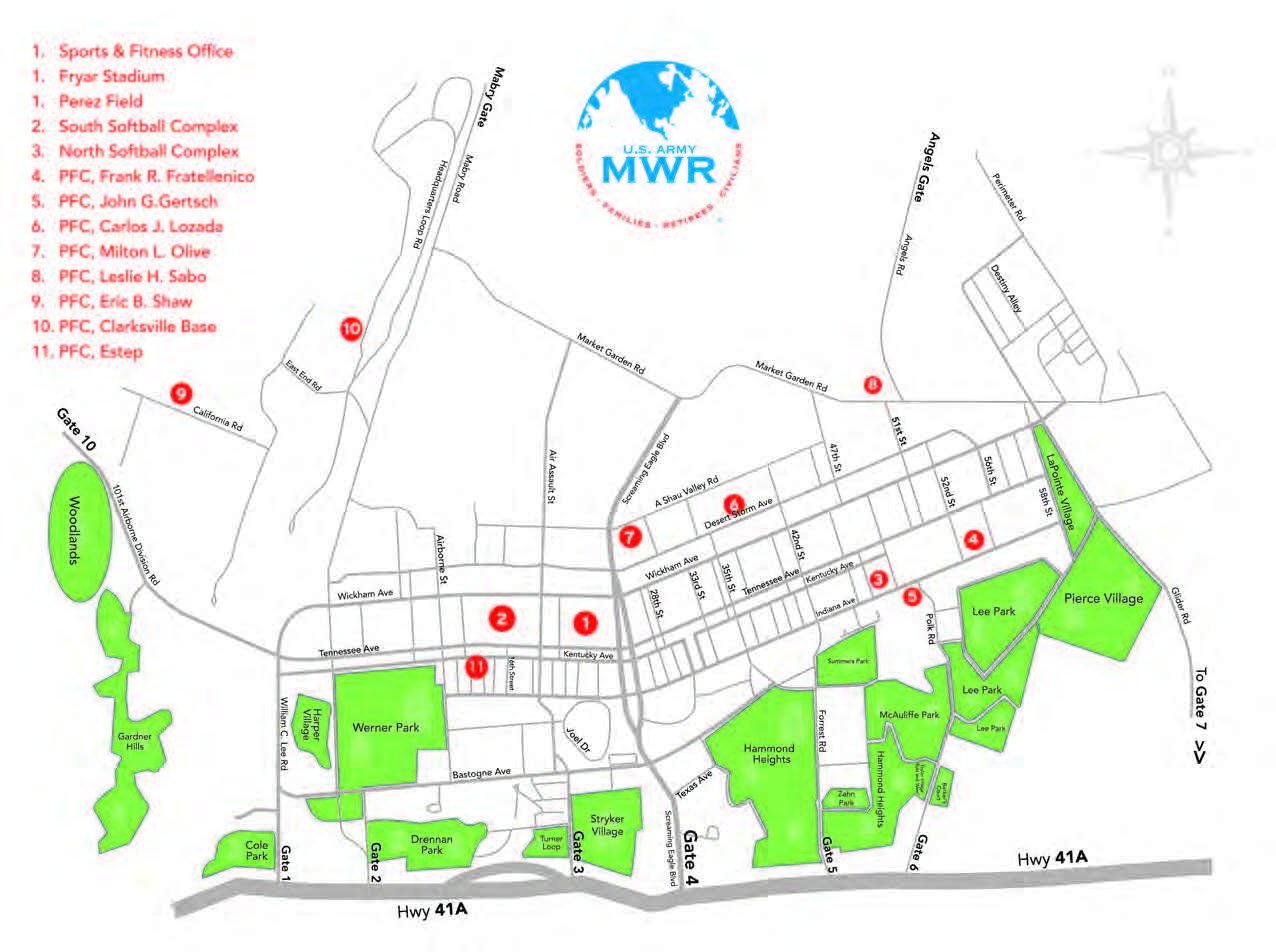 Map