/
/
Sabo Physical Fitness Center – Fort Campbell
Sabo Physical Fitness Center - Fort Campbell
Sabo Physical Fitness Center - Fort Campbell
M
malourdesgulmatico
Updated
Installation Listings
Installation Listing Category
Geographical Address
Duty Station (or best approximation)
Public Address
7037 Toccoa Rd, Fort Campbell, KY 42223, United States
Sabo PFC - Max Patrons 286 (Active Duty Only)
Open Alternating Holidays. Call +1 (270)798-7355 to check holiday status.
Sabo was opened in March 2004 and is located in the area of 2nd Brigade barracks. Sabo is a free facility, which means we do not charge a fee for any of our activities or to utilize the facility.
Sabo offers two full (floating wood floor) basketball courts; which can be utilized for basketball, volleyball, and soccer. It can also be utilized for change of commands, deployments, re-deployments, etc.. We have a spacious multipurpose room and a new layout for the cardio and weight lifting areas.
Sabo offers:
Individual male & female saunas
Locker rooms, and bathrooms
Weight/cardio room consisting of Life fitness, Strive, Body Master and Precor equipment
Treadmills, recumbent and upright bikes
Free-weight room consisting of Smith Station, Body Master, and Hammer Strength equipment, with dumbbells that go up to 150lbs
Multi-purpose room that is used for Functional P.T., WELLBEATS™ upon request, and an AB Workout area with Concept 2 Rowers, Stabilization Balls, Medicine Balls and Kettle Bells.
Kettlebells, bars, and rowing machines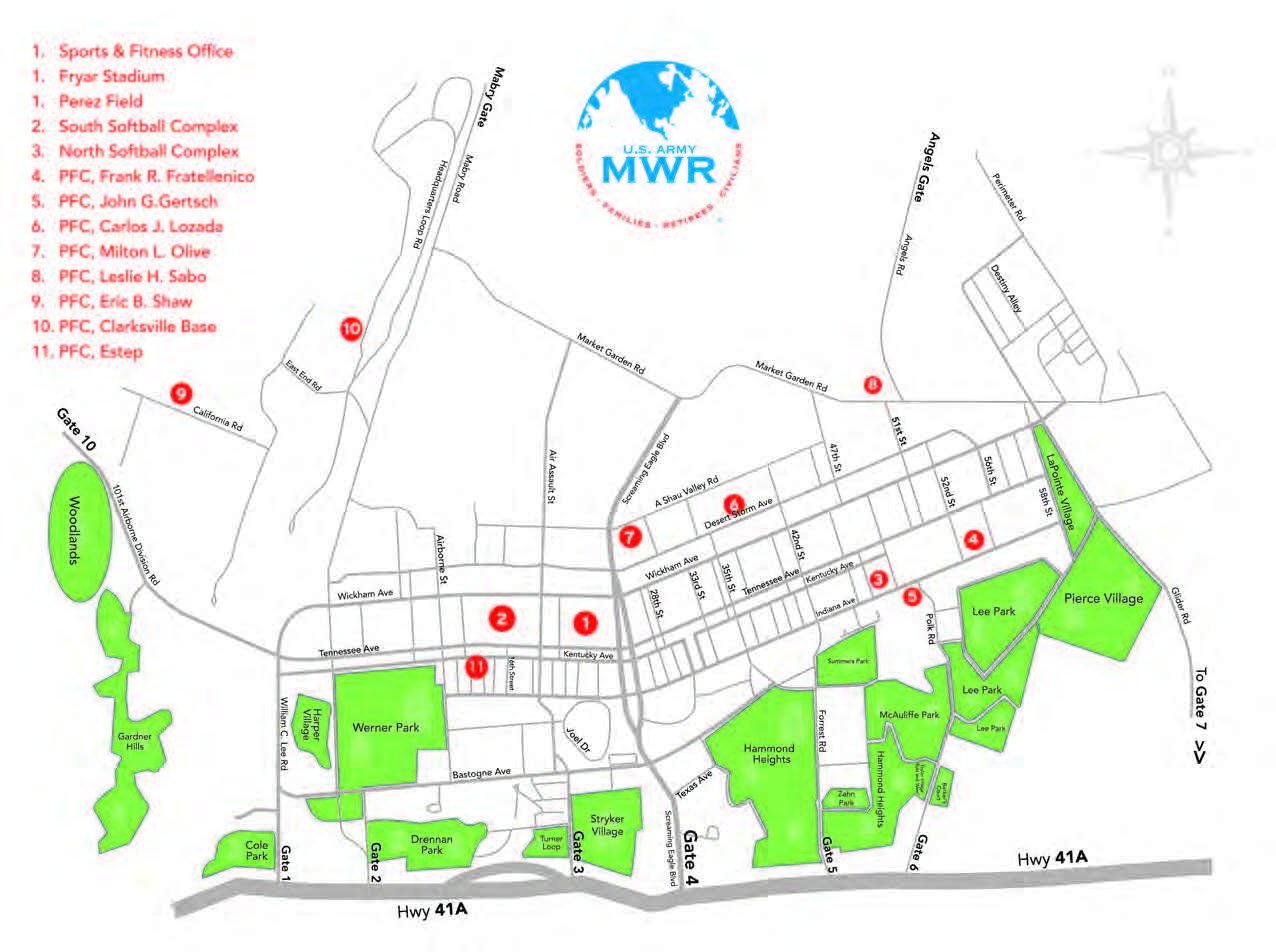 Map