/
/
Rainier Inn and Rainier Complex – Joint Base Lewis McChord
Rainier Inn and Rainier Complex - Joint Base Lewis McChord
Rainier Inn and Rainier Complex - Joint Base Lewis McChord
M
malourdesgulmatico
Updated
Installation Listings
Installation Listing Category
Geographical Address
Duty Station (or best approximation)
Public Address
Utah Avenue, Hillside, Joint Base Lewis-McChord, Pierce County, Washington, 98433, United States of America
Contact Info
COMM
+1 (253) 964-0211 | Base operator: + (253) 967-1110
We're here to help you meet the challenges of military travel. Because a large number of our employees are veterans or military family members, we serve our guests from a place of deep understanding.
Located just behind Corps HQ, IHG Military Hotels on Joint Base Lewis-McChord offers comfortable accommodations in a supportive, family-friendly environment. Joint Base Lewis-McChord is the oldest military installation in the Pacific Northwest for the US Army and Air Force. Located in the heart of the Puget Sound Region, and just south of Tacoma, we are centrally located to Mount Rainier and Seattle, the perfect destination whether you are planning a family vacation, PCS or TDY. Our Soldiers appreciate being near major Post facilities including the Commissary and Mini-Mall. The McVeigh Gym and Kimbro Pool are nearby. The AFC Arena with the Skating Rink, Leisure Travel Center, and Battle Bean Café along with the Splash Park and Skate Rink are all less than a mile away. Watch a show at Carey Theater or bowl a few frames at the Bowling Arena Lanes. Enjoy free wired and wireless high-speed Internet, cable, sports, and movie channels. Join us for Wednesday evening BBQ socials to share a free meal, beverages, and warm hospitality. For a relaxing evening, use our gas grill in the Picnic Area, to cookout whenever you crave a taste of home. Kids love the playground, and you will appreciate the free DVD library. Your Pets are always welcome. Start your day off on the right note with our complimentary breakfast each morning.
Before arriving, please check our Post Access Contact List to ensure you're aware of the most current post access guidelines.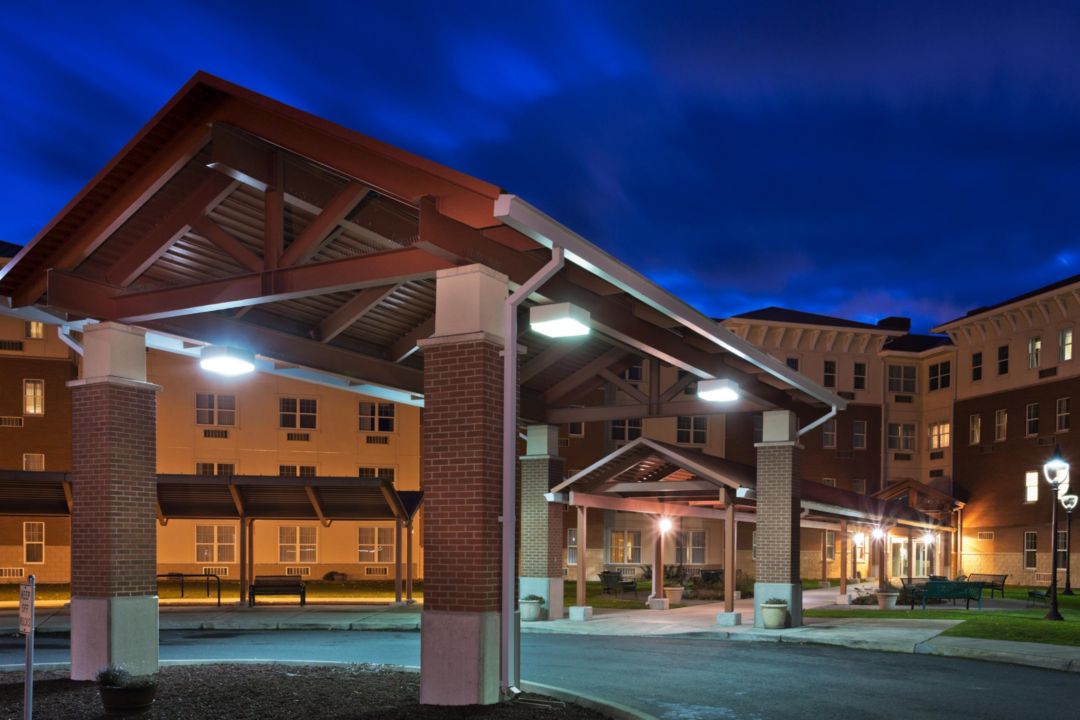 Map