/
/
Paintball – Joint Base Lewis McChord
Paintball - Joint Base Lewis McChord
Paintball - Joint Base Lewis McChord
M
malourdesgulmatico
Updated
Installation Listings
Installation Listing Category
Geographical Address
Duty Station (or best approximation)
Public Address
JBLM Paintball 4535 Flora Rd. JBLM-Lewis Main, Washington 98433 United States
Contact Info
COMM
+1 (253) 912-8000 | Base operator: +1 (253) 967-1110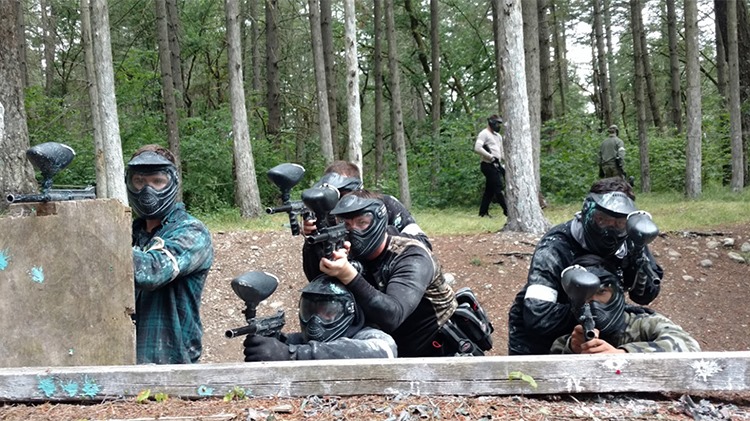 Paintball reopened Sept. 26 for 5-on-5 games. Call 253-312-8000 for more information and reservations. JBLMPaintball.com
Paintball is one of the most exciting activities you can experience and is a great way to exercise, socialize and depressurize. Located on Lewis North, this contractor-run paintball field has four different playing areas with plenty of opportunities to make your mark. Play the village and move in for some close-quarters action, storm the bunkers on the hill, live through the suspense of moving through the woods while seeking the opposition or check out the fast-paced world of speedball in the 20,000-square-foot arena.
Play & Reservations
Walk-on play is offered every weekend; no reservation required.
Private-party reservations are available all week. There is minimum of 10 prepaid people are required to reserve it for a private event.
Unit paintball is available through the Warrior Adventure Quest program!
Rates
Field fee: $20 with own gear
Field fee: $25 if rental equipment is needed
Fee includes all-day air refills! For an additional $20 you get: Etek electric marker, pod pack and thermal lens goggles! Limited number of upgrades available.
Paint Prices
Bag of 500 paintballs: $18
Case of 2000 paintballs field grade: $63
Case of 2000 paintballs tourney grade: $68
JBLM Paintball is a field paint only use facility. No outside paint is allowed.
Participants must be at least 10 years of age to play. Waiver.
Non-DOD: To access the base you will need to obtain a pass at the main gate Visitor Control Center (I-5, exit 120). You will need to have a valid license, registration and proof of insurance for your vehicle. A military sponsor is required. Due to new regulations, non-DOD persons seeking access will need an ID that meets REAL ID requirements.
Map