Outdoor Recreation Center - Schofield Barracks
Outdoor Recreation Center - Schofield Barracks
M
malourdesgulmatico
Updated
Installation Listings
Installation Listing Category
Geographical Address
Duty Station (or best approximation)
Public Address
435 Ulrich Way BLDG 2110 Schofield Baracks, Hawaii 96857 United States
Contact Info
COMM
(808) 655-0143 | (808) 438-1841
Schofield Barracks & Fort Shafter Outdoor Recreation (ODR) Centers are your source for island adventure programs, recreational programs and equipment checkout. Our trained instructors can take you on guided tours around the island, teach you how to stand-up paddle, or, rent you equipment for your next company function or birthday party.
Current programs and offerings include:
Surfing and snorkeling
Hawaiian canoeing and kayaking
Biking and Hiking
Stand-up paddle board
Reball
Equipment rentals
Inflatables
Tents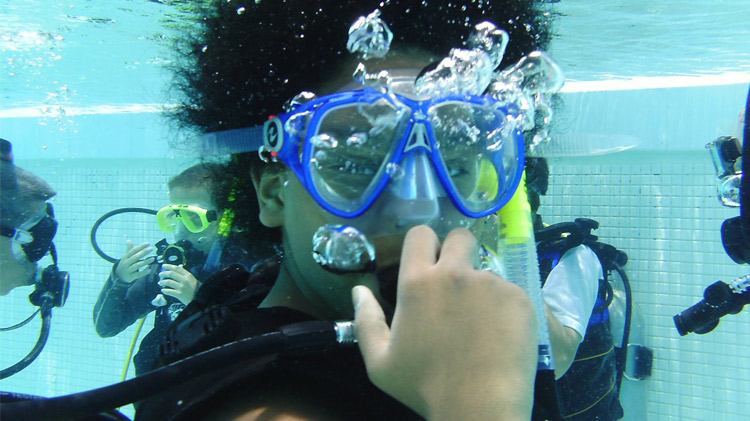 Boat & RV Storage
Outdoor Recreation Center at Fort Shafter Flats has limited boat and RV storage. Please call us to check on availability!
Prices are as follows:
$60 for stalls > 16 ft
$50 for stalls < 16 ft
Current Programs
Outdoor Recreation offers a variety of active programing for most age groups. Sign up at Outdoor Recreation no later than close of business the Thursday before the program. The minimum age is 10, children under the age of 18 must be accompanied by an adult. Transportation up to 12 people, equipment and instruction is provided. Please bring water, snacks and sunscreen. For questions or to sign up, call 655-0143.
Stand up paddleboard lessons
Surfing lessons
Adventure kayaking and kayak fishing
Kayak surfing
OC-1/2 Adventure
Adventure biking and mountain biking
Adventure hiking
Shoreline and fresh water fishing
Hawaiian canoe paddling
Snorkeling
Reball
Family camps
Custom programming is also available for family outings, physical training, and organizational days. Minimum 6 people for most programs.
Prices are subject to change without notification.
Physical Training (PT) Adventure: Looking for new opportunities to workout? Come play outside with Outdoor Recreation.
Activities available:
Kayaking
Stand up paddle boarding
Re-ball
Blitz Ball
Road and mountain biking
Sessions are held from 6 a.m. to 9 a.m. Equipment is provided. Minimum of 10 participants. $8 per person. Active Duty Military Only.
Custom Group Instruction: Organize your own group instruction/adventure in any of our activities for your friends and family. Sessions are 4 hours. Minimum of 6 participants required. Prices vary on activity.
Organizational Day Activities: Need a fun activity for your Org Day? Why not check out the many different activities that ODR has to offer:
Dodge ball
Re-ball
Softball
Water activities
"Battle Ball" Soccer
Outdoor Recreation Center FAQ
Where are you located?

At our Schofield Barracks location we are in Building 2110 at 435 Ulrich Way on Schofield Barracks behind the Thrift Store and Army Community Services (ACS). At our Fort Shafter location we are in Building 1535 on Annex Rd at Fort Shafter Flats, just across from Firestone Complete Auto Care.

How do I rent equipment?

We accept walk-in orders as well as reservations. A reservation requires a down payment of 50% of the total rental fee of the items ordered.

How long is a daily and weekend rate?

Daily rates are 24 hours. Because Outdoor Recreation (ODR) is closed on Sundays and Mondays, rentals that are picked up on Saturday are not due until Tuesday but, they still qualify for the daily rate. Weekend rates are from Friday to Tuesday.

What is "add day" and "Sat spec"?

The additional day rate is a pre-scheduled rate that applies for additional 24 hour periods after the daily rate. Saturday Specials are for our large party items. The rental period is from 8:30 a.m. to 5 p.m. on Saturdays only.

Are there any packages?

Most ODR rental items are ala carte with the exception of our sports equipment packages and our party items. Please call our office for additional details.

Do you have food for the food machines?

We have food accessories available for purchase: cotton candy sugar, cotton candy wands, shave ice cups, shave ice spoons, shave ice syrup, popcorn kits, popcorn paper bags and blender fuel. Please call our office for pricing.

Do you accept credit cards?

We accept cash, checks, Visa and Master Card.

Do you deliver?

ODR can only accommodate deliveries on a case by case basis if staffing and availability allows. For a delivery quote please call us at 808-655-0143.

Can you help set up some of the larger items?

We have online tutorials on how to operate many of the party items. For additional help in operating the equipment, our staff will be glad to give demonstrations.

How do I move some of the larger items?

The trailers for the BBQ Grill require a 2" ball hitch to move. Our bouncers can weigh up to 500 pounds. We suggest transporting them with a truck, van, or SUV. We also have pads and straps available for rent.

What is the cancellation policy?

Reservation payments can be fully refunded if the reservation is cancelled at least 7 days before the scheduled pickup date. The payments for reservations cancelled within 7 days will be transferred to household credit.

What is there to do on Oahu?

The ODR office has a variety of magazines, books, website links and local knowledge about fun things to do while living here. Our equipment can help you start new adventures!

What if I don't know how to surf/paddle-board/kayak?

Not only do we rent equipment but we have programs to teach you how to use it all! Check out our current month's calendar online or by calling our office to find out what classes are coming up next: surfing, standup paddle boarding (SUP), kayaking, snorkeling, biking, hiking and more!
Island Divers Hawaii
Island Divers Hawaii offers equipment rentals, merchandise and certification courses. We are located inside the Outdoor Recreation Center.  Visit our website to learn more about our services.