/
/
Lozada Physical Fitness Center – Fort Campbell
Lozada Physical Fitness Center - Fort Campbell
Lozada Physical Fitness Center - Fort Campbell
M
malourdesgulmatico
Updated
Installation Listings
Installation Listing Category
Geographical Address
Duty Station (or best approximation)
Public Address
Wickham Ave, Fort Campbell, KY 42223, United States
Contact Info
COMM
+1 (270)798-5830 | +1 (270)798-4306
Lozada PFC - Max Patrons 161 (Active Duty Only)
Built in 1963 Lozada PFC consists of 27,618 sq ft.  In 2011 a 7,200 sq ft addition was added to the facility. This addition has been designated as the weight room.  The facility offers:
Weight room
Male/female locker and showers
Co‐ed sauna
Basketball court
Cardio room equipped with treadmills, elliptical, Stairmaster, summit climbers, stepper, versa climber, rowers, motion trainers, and a Jacobs ladder.
WELLBEATS™ room for interactive classes.
Lozada PFC has a full-sized basketball court with synthetic polymer flooring, large cardio area, and co-ed sauna. In addition, Lozada has a large weight room and Spin bike/Well Beats room.
Lozada has a multipurpose room filled with Bosu balls, kettlebells, rowers, yoga mats, plyometric boxes, and stability balls.
Open alternate holidays.   Call 270.798.4306 to check on holiday status.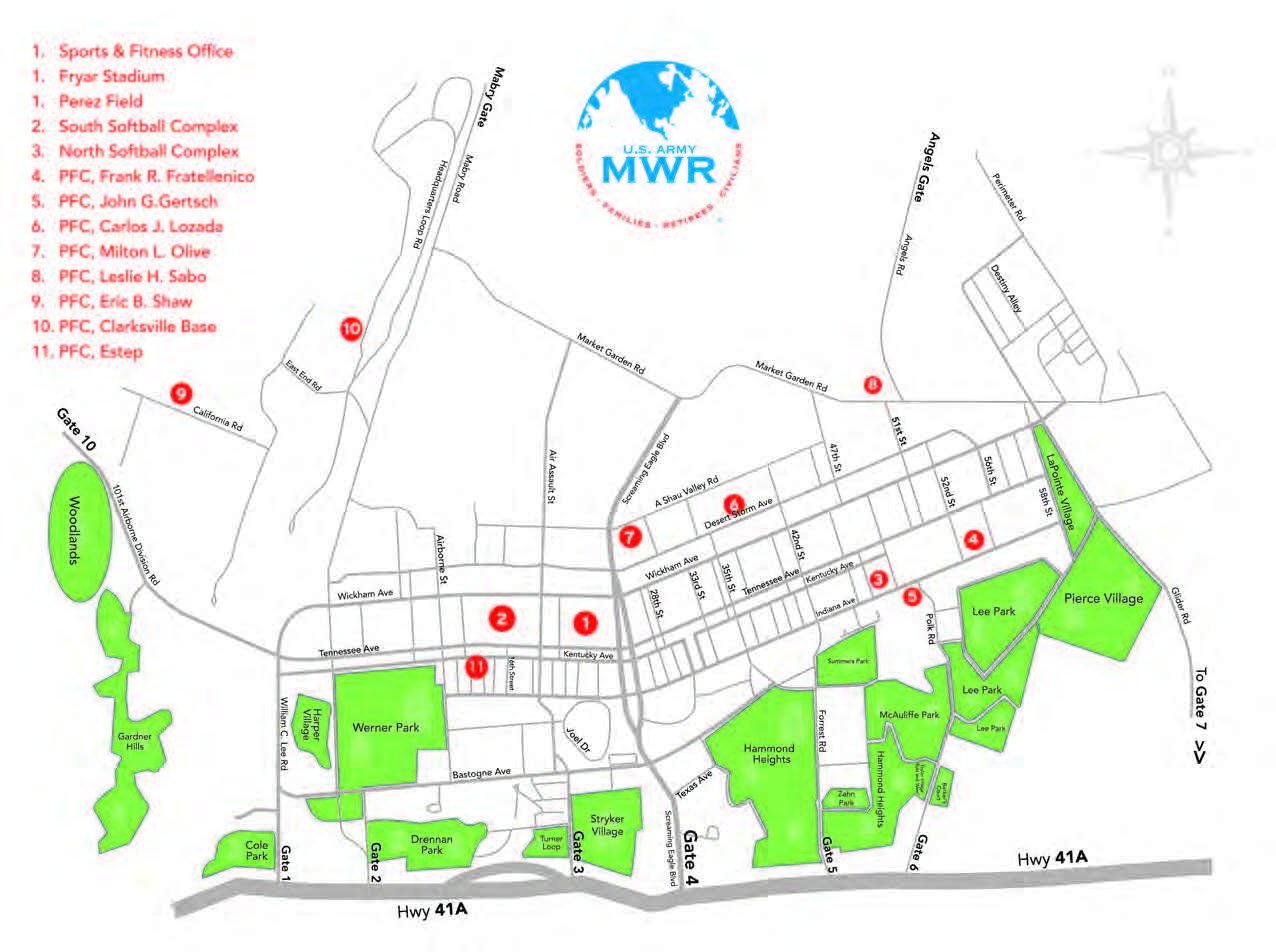 Map