/
/
Intramural Sports – Joint Base Lewis McChord
Intramural Sports - Joint Base Lewis McChord
Intramural Sports - Joint Base Lewis McChord
M
malourdesgulmatico
Updated
Installation Listings
Installation Listing Category
Geographical Address
Duty Station (or best approximation)
Public Address
Cowan Stadium 2170 Bitar Ave, 12th St Joint Base Lewis-McChord, Washington 98433 United States
Contact Info
COMM
+1(253) 966-1156 | +1(253) 967-6420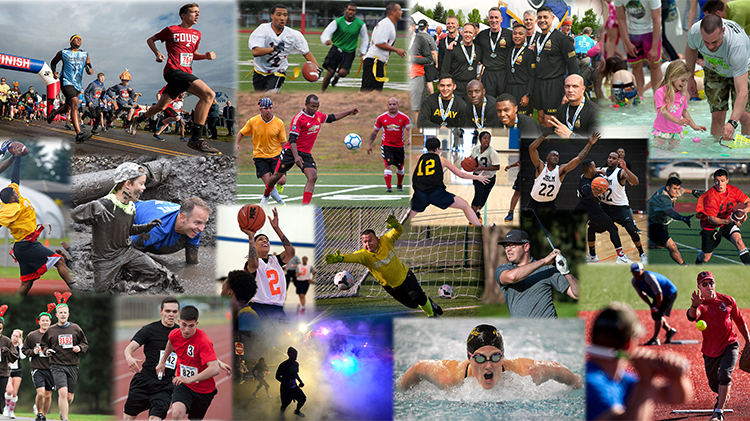 Quick links 
Jensen Family Health & Fitness Center McChord Fitness Center McChord Fitness Annex McVeigh Sports & Fitness Center Sheridan Sports & Fitness Center Soldiers Field House  Wilson Sports & Fitness Center Aquatics
Field reservation form email completed form to: usarmy.jblm.imcom.list.dfmwr-sports-field-reservations@mail.mil
Fitness, PT Running Trails and Paths Download the map
Commander's Cup
Commander's Cup leagues are open to active duty Service members assigned to JBLM only.
All leagues will have a mandatory coaches/informational meeting prior to the start date. Want more information? Contact us at: +1 (253) 967-6420.
Open League Sports
Open league sports are open to adults with access to JBLM.
Sports include basketball, flag football, volleyball, soccer and softball. For more information, +1 (253) 967-6420 or Email Us.
All Army Sports
Soldiers from Active Duty, Reserve and National Guard compete in a variety of sports at the highest levels to include Armed Forces, USA Nationals and Military World Games. We support Soldier readiness and well-being through athletic performance, military bearing and competitive spirit. Learn more.
Map