/
/
Gertsch Physical Fitness Center – Fort Campbell
Gertsch Physical Fitness Center - Fort Campbell
Gertsch Physical Fitness Center - Fort Campbell
M
malourdesgulmatico
Updated
Installation Listings
Installation Listing Category
Geographical Address
Duty Station (or best approximation)
Public Address
3610 Indiana Ave Building 3610, Fort Campbell, KY 42223, United States
Gertsch PFC - Max Patrons 170 (Active Duty Only)
The mission of Gertsch Physical Fitness Center (PFC) is to maintain Soldier readiness and productivity by promoting Soldier and Family fitness, unit esprit de corps, a valued sense of community and an enviable quality of life as intended by DOD Directive and DFMWR Policy.
Gertsch PFC is conveniently located near several housing areas and post Lodging. It is easily found from off-post by simply coming in from Gate-6. Built in 1970, Gertsch PFC boasts a 8,560 sq ft weight room with a large variety of resistance machines and exercise stations.
Patron activities range from beginners seeking to tone-up, individuals recovering from injury, to competitive body-builders and heavy-lifters. Here is where you can do a total-body workout or isolate a specific muscle group or joint. There are also a variety of recently arrived cardio machines to include:
Treadmills
Elliptical cross-trainers
Upright and recumbent bikes
Stepmills
Jacobs ladder
Versa-climber
Adaptive motion trainers
Summit trainers
Indoor rowing machines.
Co-ed sauna
Well Beats interactive program
We are cross-fit friendly with tires, bumper plates, TRX straps, kettle-bells, and medicine balls.
In addition to supporting those on active duty, Gertsch PFC is very popular with many of the Army Civilians, Retired Veterans, military dependents and authorized long-term contractors.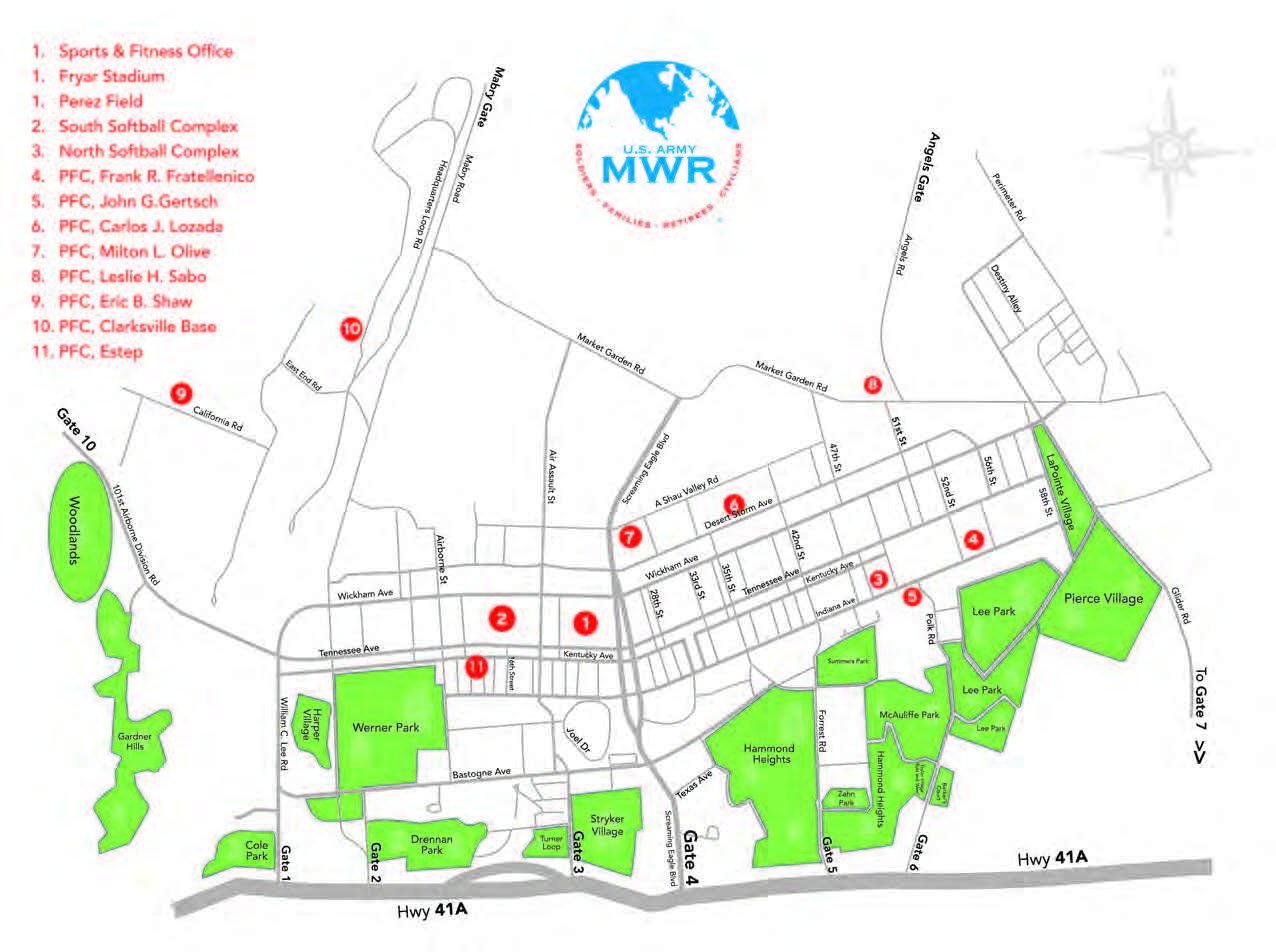 Map