/
/
Frame and Design Arts Fort Bragg
Frame and Design Arts Fort Bragg
Frame and Design Arts Fort Bragg
Installation Listings
Installation Listing Category
Geographical Address
Duty Station (or best approximation)
Public Address
794 Armistead St. BLDG 454 Fort Bragg, North Carolina 28308 United States
Located on Pope, Frame and Design Arts offers creative classes, activities, and customized gifts. Come in to purchase a special plaque to honor a Soldier or Spouse or customize a gift such as a personalized mug or wine box.
Through our classes, customers can use our shop space and equipment for framing and other creative projects. We have the tools and supplies you need to create something special.
Our professional services include:
Custom framing
Personalized awards, plaques and gifts
On-site engraving and lasering
Custom embroidery
Need more ideas for customized gifts? We have a full catalog of great personalized gifts and keepsakes. We look forward to helping you create!
Custom Framing and Engraving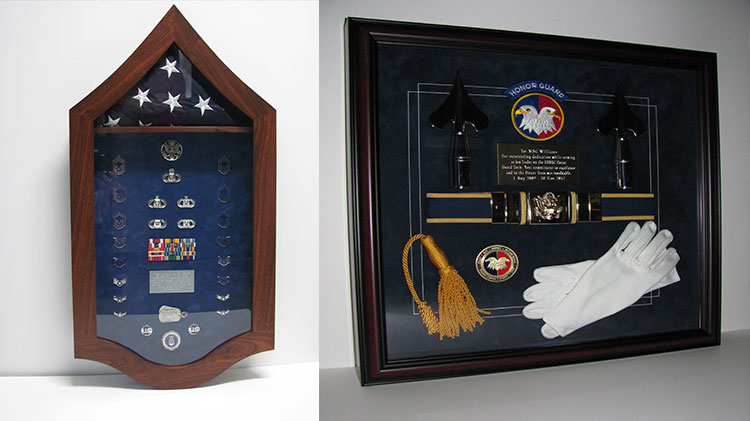 Talented custom framers at Frame and Design Arts make any piece of artwork, photograph or memorabilia look as if it belongs in a museum!
Our shadowboxes will be treasured by generations to come. Creative custom engravers can meet your every need for traditional and laser engraving. They will make your award or gift unique. Gift items such as laser engraved boxes, pen sets, coin racks, and other gift items will please everyone. Don't give your best performers another dust collector; give them an award they can use!
We also carry pre-made frames. Sizes range from 5" x 5", up to 16" x 20".
Classes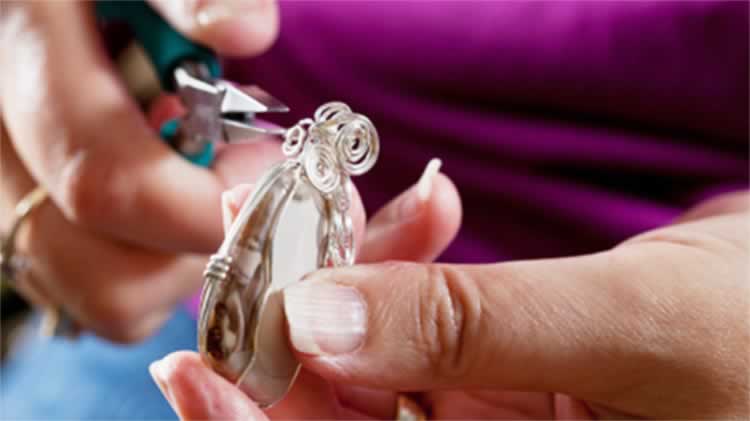 Frame and Design Arts offers a variety of classes. As classes become available, they will be listed on this webpage. You can sign up and prepay for all classes at Frame and Design Arts. Classes are limited in size so sign up early. Refunds will be issued for: class minimums not met or class canceled by the instructor. Interested in teaching? Call or visit us!
Class Descriptions
Rings Learn to measure for and create unique fine silver (.999) rings to adorn your fingers! You will learn to create our ring around a ring mandrel while incorporating a fine silver setting. After finishing and polishing you will learn to set a natural gemstone and proudly show off your beautiful creation! All supplies are included for one ring.
Pendants Join us while we each create a one-of-a-kind pendant out of Silver Metal Clay. You will learn to shape, add texture and set a gemstone. Your finished piece will be Fine Silver (.999). No prior experience with Metal Clay is required to create this project. Students must be at least 18 yrs old to attend.
Frequently Asked Questions
Where is Frame & Design Arts located?
Frame & Design Arts is located in the RecPlex, Bldg 454, Armistead St on Pope Army Airfield. North Bragg Auto Skills Center is in the same location.
Directions: Enter the Airfield at the intersection of Butner and Armistead St. Travel approximately 1 mile on Armistead; we are on the left, across the street from Woodland Park, just past the Express Shoppette/gas station. Turn into the parking lot and we are located on the backside of Bldg 454.
 What programs do you currently offer?
In the fall we support the annual Army Digital Photography Contest; in the spring we support the Annual Army Arts & Crafts Contest. More information on the annual Army Contests can be found at Army MWR.
Do you offer custom designed and personalized products?
Yes, we do! Let us design and custom frame your memorabilia; need a plaque or award? Visit us to see some of our unique designs. From frames and awards to mugs, mousepads, and more! We can personalize that special item for you. We also have a variety of handmade shadowboxes, coin racks, and flag cases. Need a specific size? No problem, we'll have one custom built for you!
Are you able to embroider miniature Unit colors, logos, or monograms?
Absolutely! We can personalize that special item with logos or monograms; stitch miniature colors for framing or put your logo on just about anything.
I need to have my order shipped to me; is this possible?
Certainly! Packing and shipping charges will apply to your order, but we will be glad to ship for you.
Do you accept the Government Purchase Card for payment?
We sure do! Feel free to utilize the GPC for any of your authorized purchases. We also accept Visa and Mastercard. Your unit funds and recycling vouchers may also be redeemed with us.
How do I qualify to use the Do-it-Yourself Frame Workshop?
The DIY frame workshop is open for those that have had a class in framing. Classes to learn will be forming soon.
Typically, we offer classes on mat cutting and framing on a monthly basis. Upon successful completion of these classes, you will be qualified to use the DIY workshop to create your own framings. Did you learn to frame at another post? Just bring in your qualification card and we'll get you set up to use the DIY workshop. Equipment available for your use includes straight line mat cutters, material cutters, dry mount presses, and molding choppers. We also stock a wide assortment of mat board, frame moldings, backing boards, glass, and other materials needed for your projects.
 What is your fax number?
Map