Fort Carson Newcomers Assistance - Relocation Readiness
Fort Carson Newcomers Assistance - Relocation Readiness
M
malourdesgulmatico
Updated
Installation Listings
Installation Listing Category
Geographical Address
Duty Station (or best approximation)
Public Address
1517 Ellis Street BLDG 1201 Fort Carson 80913 United States
Contact Info
Phone Number
+1(719)526-0457
Welcome to Fort Carson, Colorado, the Best Hometown in the Army! Known as the Mountain Post, we are one of the top requested stateside locations.
Located on the Southside of Colorado Springs, Fort Carson is a new adventure, a great place to call home, and location where community makes all the difference. And not to mention, Colorado Springs was ranked # 1 Best Big City in "Best Places to Live" by Money magazine, #1 Outside Magazine's list of America's Best Cities and #2 on U.S. News list of most desirable cities.
Whether it's your 1st move or last of many, the Army Community Service (ACS) Relocation Readiness Program is here to help. For newly arrived Spouses, we encourage you to participate in our monthly welcome on Friday, 16 October or Friday, 18 November.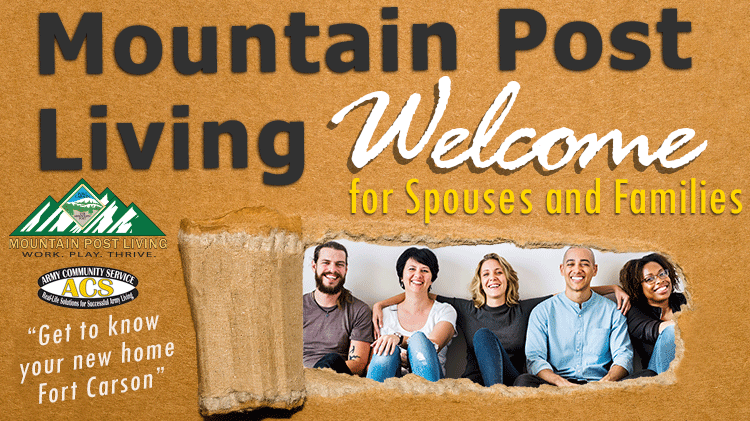 Places to Eat on Post
Cross Streets: Sheridan Ave & Picket St

Located in Main PX Food Court.

Cross Streets: Sheridan Ave & Picket St

Located in Main PX Food Court.

Cross Streets: Chiles Ave & Flint St

Located in the AAFES Mini Mall.

Cross Streets:  Ellis St & Ware St

In Choctaw Village.

Cross Streets: Magrath Ave & O'Connell Blvd

By the carwash.

Cross Streets: Chiles Ave & Prussman Blvd

Co-located with Firestone.

Cross Streets: Macgrath Ave & 35th St

Inside the gas station.

Cross Streets: Prussman Blvd & Specker Ave

Inside the Triplex.

Cross Streets: Sheridan Ave & Picket Str

Located in Main PX Food Court.

Cross Streets: Cochrane Cir & Harr Ave

Inside the hospital.

Cross Streets: Chiles Ave

Inside the Thunder Alley Bowling.
Baskin Robbins - Stand alone
Burger King - Main PX;  Triplex;  and Gate 3
Hunt Brother's Pizza - Wilderness Express
Ivy Warrior Restaurants (Formerly Dining Facilities)
La Rochelle (SFG Area) - Bldg. 7481, near Devens Street and Jedburgh Drive
James R. Wolf - Bldg. 1444, near Specker Avenue and Nelson Street
Robert C. Stack - Bldg. 2330, near Titus Boulevard and Specker Avenue on Utah Beach Drive
Warfighter - Bldg. 9439, near Wilderness and Warfighter Roads
Kentucky Fried Chicken (KFC) - Triplex
Korea Express - Mini Mall
Mulligan's Grill - Cheyenne Shadow's Golf Club
Outpost Food Truck (DFAC) - In front of the Mountain Post Soldier Center
Outpost Kiosk - Bldg. 2061
Pizza Hut - Standalone
Subway - B Street Express, Mini Mall, and Wilderness Express
Education
The Education Center, located in Bldg. 1012, room 138, has numerous opportunities for higher learning. To download their updated service changes as of 1 July 2020, click here. For details call +1(719)526-2124. Oniste campuses include:
Local community campuses include: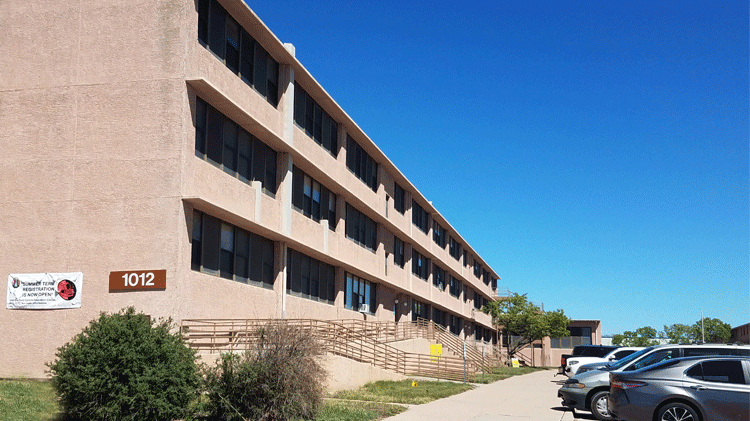 Health Care
Fort Carson MEDDAC is the Army Medicine command that operates Evans Army Community Hospital (EACH) and manages its 2,300 military and civilian personnel. Newly arrived Soldiers and Family Members will be assigned a provider and clinic. Questions and concers can be referred to the patient advocates. Remember, if you have a Qualifying Life Event (QLE) in TRICARE, such as marriage or birth of a child, it opens a 90-day period for you to make eligible enrollment changes.
Appointments can be scheduled online or by calling +1(719)526-2273.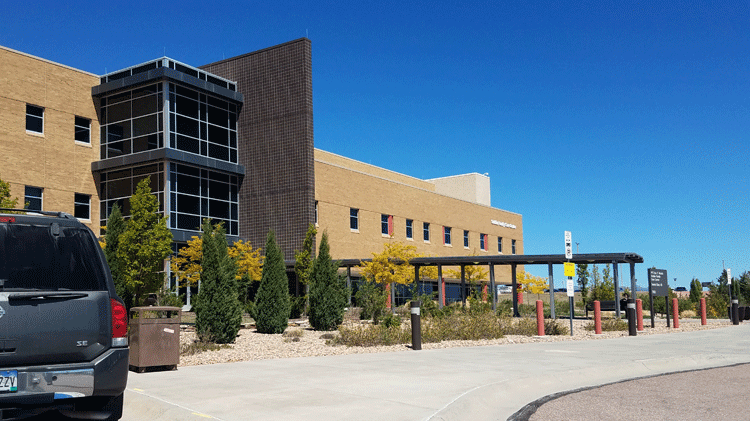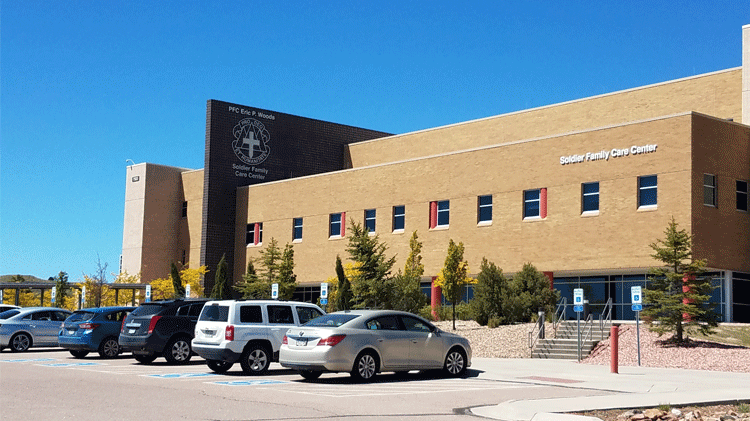 Campgrounds and Facilities (Joint Services)
If you and your family are looking for adventure in the great outdoors of Colorado, then the Morale, Welfare and Recreation joint services campgrounds and facilities are available.
Located in Aurora

Tel: +1(720)847-6853
Accomodations:  38 RV spaces with tent areas
Ammenities:  Laundry, Showers, Picinic Area, Golf, Gas, Commissary, Exchange, Fitness Center, Shoppete, Snack Bar, Class VI, Car Wash, Dump / Sewer, Water, Electric
Farish Recreation Area (USAFA)
Located in Woodland Park
Tel: +1(719)687-9098
Accommodations: 15 tent sites (primitive), four log camper cabins, six duplex units,  lodge with four rooms
Amenities: Hiking, mountain biking, fishing, cross-country skiing, sledding, ice skating, ice fishing, snowshoeing
Located in Colorado Springs, Colo.
Tel: +1(719)333-4980
Accommodations: 105 gravel sites, eight tent sites
Amenities: Playground, picnic area, hiking, commissary, exchange, package store
Hunter Education Course - Information on local courses and events. Search Fort Carson Conservation Law Enforcement Program.
Map