/
/
In- Processing Center – Fort Carson
In- Processing Center - Fort Carson
In- Processing Center - Fort Carson
M
malourdesgulmatico
Updated
Installation Listings
Installation Listing Category
Geographical Address
Duty Station (or best approximation)
Public Address
1456 Iron Fighter Dr, Fort Carson, CO 80913, United States
Contact Info
COMM
+1(719)526-6961|+1(719)524-4475
Signing In and In-processing
Signing In:  All Soldiers, colonel & below, sign in at the Replacement Center CQ, Bldg. 1456, located at 1783 Nelson Blvd., Fort Carson, Colorado, 80913.  Ensure a copy of your DA31 & orders are with you.  If reporting during duty hours, you must be in uniform. Soldiers are authorized to report in civilian clothes after 1500 & on weekends; must be clean shaven IAW AR 670-1.  To ensure installation in-processing is quick, simple and convenient, all in-processing requirements are completed while the Soldier is at the Replacement Detachment.
Transportation to Replacement Detachment: Soldiers arriving to the Colorado Springs Airport are to use local transportation, such as ride shares or taxis. Soldiers will be reimbursed for local transportation costs on Day Zero once they meet with finance personnel. Receipts are not required for expenses under $75. Soldiers arriving to the Denver International Airport who need directions or assistance en route should call the Replacement Detachment CQ at +1(719)526-6961 or +(719)524-4475.
Lodging:
Unaccompanied, SGT & below, are provided barracks, Bldg. 1367.
Accompanied, SSG & above, make their own lodging arrangements. For reserversations at the IHG Candlewood Suites, Bldg. 7222, call +1(719)374-9158.
In-processing Schedule:  All personnel complete a three-day in-processing schedule; includes finance (as part of reception) and scheduled SRP and CIF dates, as well as orientation to Family and Soldier resources on the Mountain Post.
What to Bring:  Fort Carson Soldiers need all CIF. Reporting documents include,
5 copies of all assignment orders and amendments
5 copies of DA Form 31 (leave form)
Copies of profiles (P3 and above only)
Medical record (If given to you by losing command)
Dental record (If given to you by losing command)
Please attempt to bring all copies on your own. We can assist with making copies if needed, by exception.
Compassionate Reassignment Requests:  Report to MPD CAPS in the Mountain Post Soldier Center, Bldg. 1525, Rm 210.
Permissive TDY:  If taking in conjunction with PCS leave & it is annotated on DA31 & approved by an O5 or higher, please sign in at the Replacement Detachment CQ desk. CQ NCO will modify the DA31 to reflect the 10 days PTDY; no longer completed at housing. When PTDY is complete, return to the Replacement Detachment CQ desk to start in-processing. Save the DA31, Finance will need it to complete travel requirements.
Leave Extensions:  If needed, check orders for contact information or call the Replacement Detachment CQ Desk at +1(719)526-6961 or +1(719)524-4475.
DA Civilians Reassigned to Fort Carson:  Report on the the 1st day of employment to the Civilian Personnel Assistance Center (CPAC), Bldg. 1118, Rm 161. Located on 1626 Ellis St. Recommend contacting CPAC prior to arrival, +1(719)526-8341 or DSN 691-8341.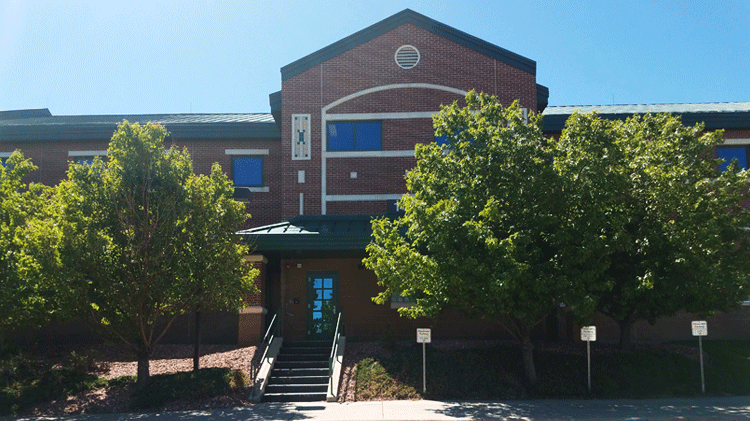 Map