/
/
Child and Youth Services – Fort Carson
Child and Youth Services - Fort Carson
Child and Youth Services - Fort Carson
M
malourdesgulmatico
Updated
Installation Listings
Installation Listing Category
Geographical Address
Duty Station (or best approximation)
Public Address
1590 Prussman Blvd. BLDG 1518 Fort Carson, Colorado 80913 United States
Contact Info
DSN
+1(719)526-1101 or 8220
Programs include full-day childcare, part-day preschool, hourly care services, school-age services, online tutoring programs, teen programs, in-home childcare (FCC), youth sports, and instructional classes (formerly SKIES) through MWR (golf, tae kwon do and swimming lessons).
Registration is required to participate in these programs. Registration is free.  Go to the blue drop down box(es) below for the CYS program(s) that you want to learn more about.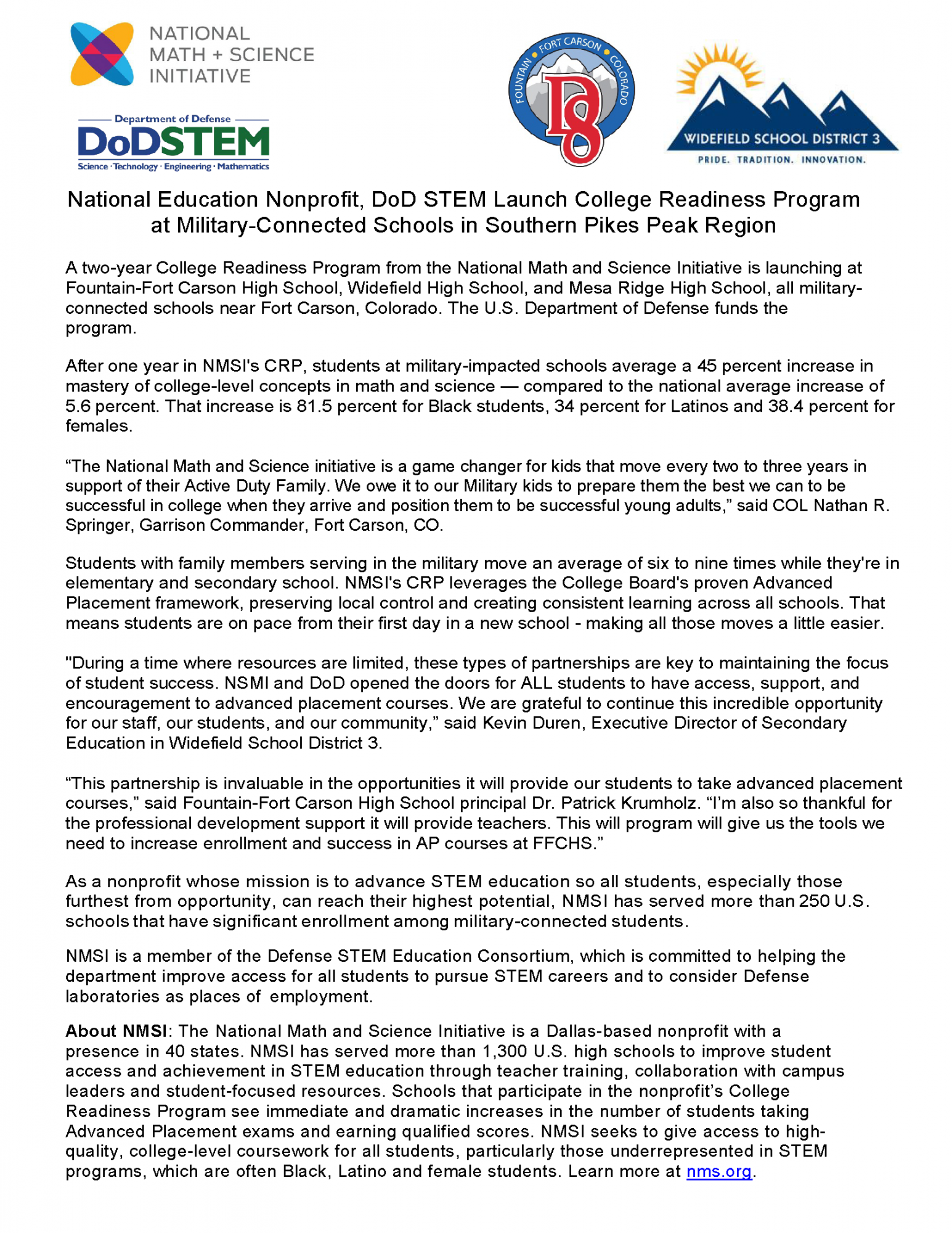 - - - HOURLY CARE UPDATE - - -
Beginning on 7 September 2020, CYS will be operating with reduced capacity in regards to hourly care spaces. This reduction is as a result of the need for additional full day care spaces within the community. All hourly care will be offered at the Ivy CDC, Bldg. 1840 and will be reserved for medical appointments only. Proof of medical appointment will be required at the time of drop off for care. Reservations can be made by calling the Hourly Care Reservation line 526-6610 or 526-2463.
Subsequently, the Department of Defense has announced that it has an additional way for military parents to find child care solutions for hourly care. Military OneSource will expand its offering through a national online service that will enable families to find, hire and pay for care. For more information regarding this services please access the following link: https://www.militaryonesource.mil/family-relationships/parenting-and-children/military-childcare-services. They can also be reached via phone at: 800-342-9647 to speak with a consultant who can support their search for hourly care.
Parent Central: Office Hours, Directions and Registration.
Parent Central Services is the gateway that connects Families to CYS Services programs. Registration for all programs begins with Parent Central Services.
1. Make an Appointment at Parent Central
Must go in person to register your child(ren).
Appointments will take approximately 30 minutes per child.
Appointments are encouraged. Walk-ins are welcome.

Call +1(719)526-1101 or +1(719)526-8220 for an appointment.
Directions from Gate #1:  At the traffic circle, take the second exit to Nelson Blvd. Turn Right onto Wetzel Ave. Turn Right onto Prussman Blvd. Turn Right before the light at Chiles into the parking lot. Building 1518 is on the corner of Prussman Blvd. and Wetzel Ave.

Complete the forms listed below (as applicable) to expedite registration process.
2. What do I need to register?
Government ID
Contact information
Two local emergency contacts
Immunization Documentation
Deployment orders (if applicable)
LES/pay voucher, student letter, or seeking employment verification.
3. Complete Required Forms
4. Complete These Forms (If Applicable)
5. Bring Forms to your Parent Central Appointment
Our expert staff will complete your registration electronically.  This will take about 30 minutes per child (with an appointment).
6. At Your Parent Central Appointment
We will process your paper work.
We will input your child's (or children) vaccine records.
We will issue your WebTrac username and password.  WebTrac is where you enroll in sports, make hourly care reservations, and make CYS payments.
We will be able to enroll you into requested programs and make future reservations during this appointment.
Map