/
/
Underwood Golf Complex – Fort Bliss
Underwood Golf Complex - Fort Bliss
Underwood Golf Complex - Fort Bliss
M
malourdesgulmatico
Updated
Installation Listings
Installation Listing Category
Geographical Address
Duty Station (or best approximation)
Public Address
3200 Coe Ave, Building 3193 El Paso 79916 United States
Please be advised:
Tee Times are are encouraged but we will allow walk-ins daily (if tee times are available).  To request a tee time, please call 915-568-1059.
PLEASE NOTE: our phone line 915-568-3641 is temporairly unavailable at this time. We apologize for the inconvenience.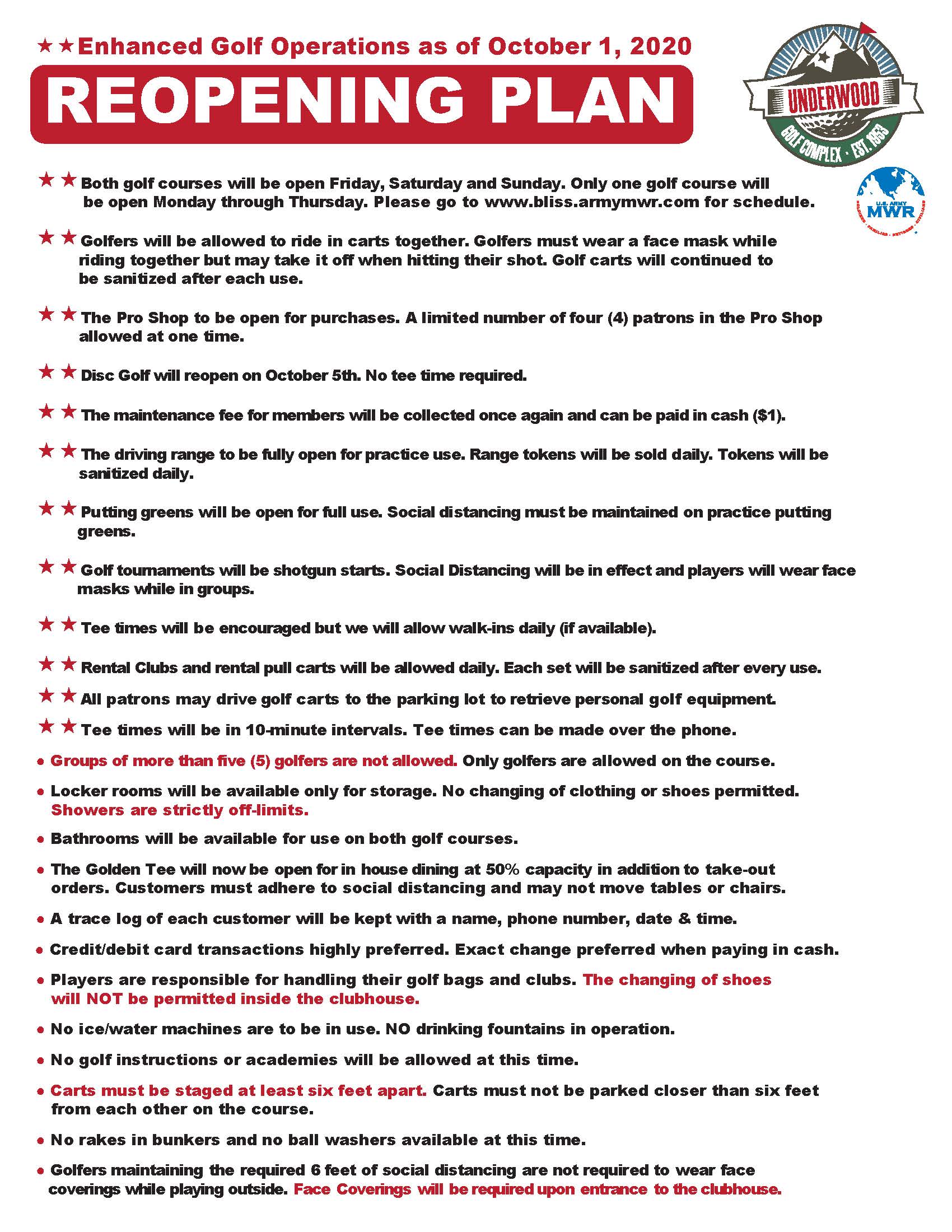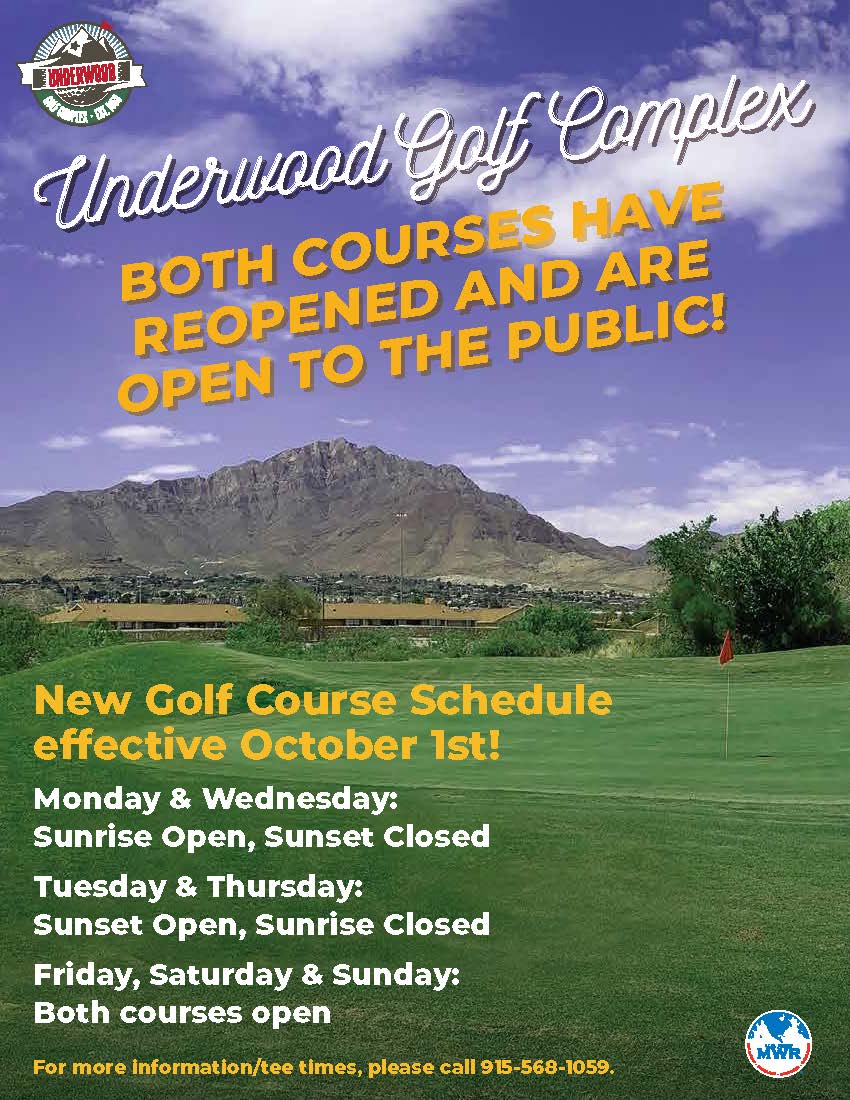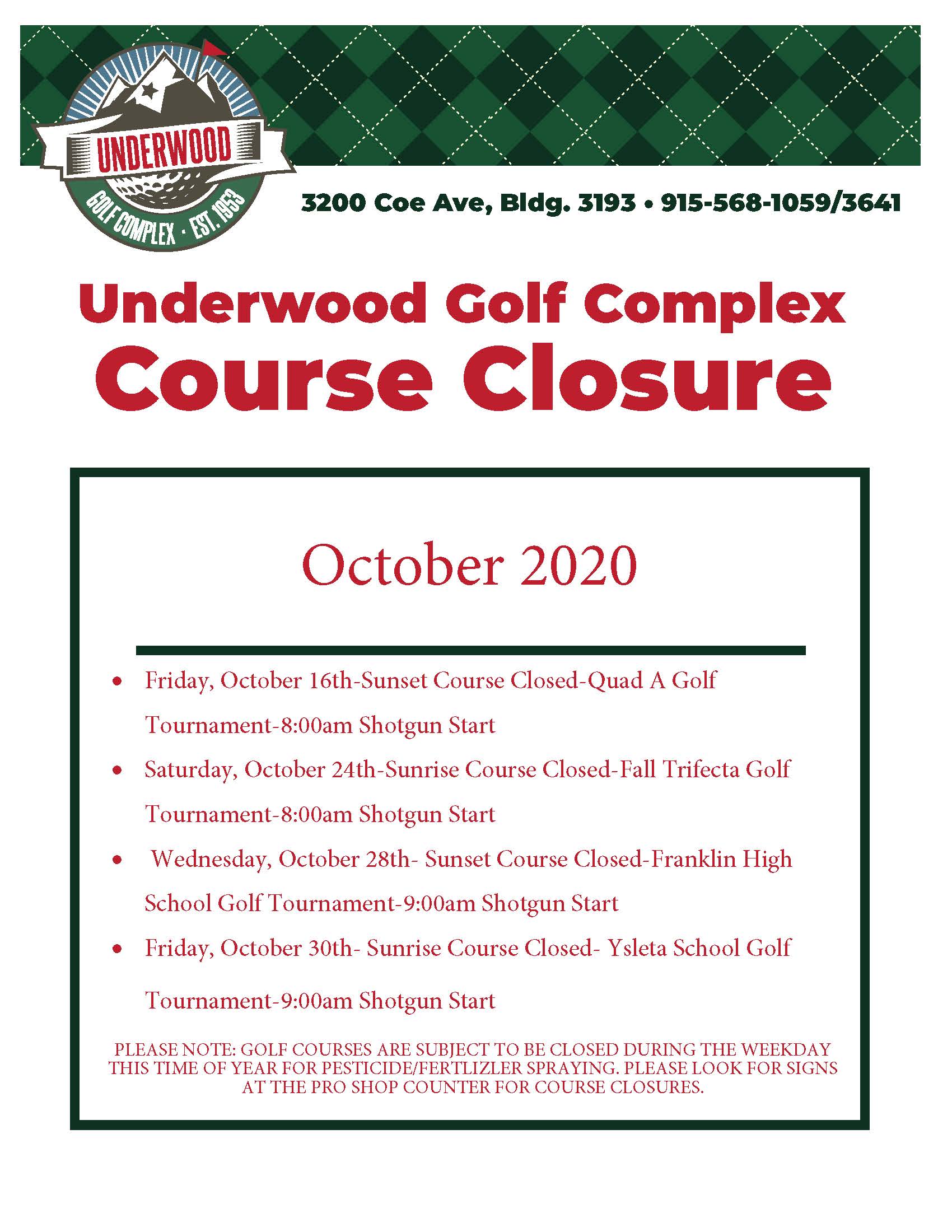 Due to scheduled tournaments throughout the month, certain courses will be closed. Please refer to the list below for specific dates and times.
Tee Time Requests (temporarily suspended due to high volume of requests- Call 915-568-1059 for tee time requests.
What better way to get out and enjoy the Southwest's warm climate than by playing golf at the Underwood Jr. Golf Complex, featuring the desert landscaping of the Sunrise Golf Course and the lush, parkland-style of the Sunset Course.
If you are just beginning or are a seasoned professional, you will love this golfer's paradise. The complex has a lighted driving range, two practice putting greens, golf carts and a computerized handicapping service.
Club Fittings
Your clubs are the only thing between you and the ball ... make sure you're using the right ones! The fit of your clubs can affect your play. Make an appointment today to be fitted for clubs by our PGA golf professional. Fittings are available by appointment only. Call the Underwood Golf Complex Pro Shop at +1 (915)568-1059 to make your appointment today!
Dress for men
Clothing such as tee-shirts or undershirts designed as undergarments will not be worn
Traditional athletic clothing such as swim trunks, tank shirts, gym and jogging clothing must be clean, with a hem and neat in appearance. Short shorts and bare torso are not permitted
No frayed, cut-off, tattered, or shredded jeans or shorts are permitted on course. Shorts must be clean, with a hem and neat in appearance
Mixed civilian and military clothing is prohibited
Dress for women
Skirts, dresses, slacks, or Bermuda-type walking shorts are considered acceptable attire
Specifically prohibited are bare back tops, tanks tops, halters and short shorts or skirts
Bare midriff shirts are not considered appropriate wear
Military uniform may be worn on the driving range, chipping greens and putting area only.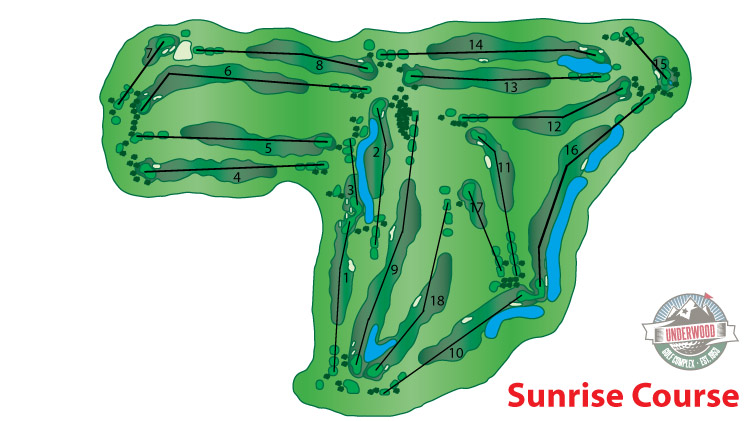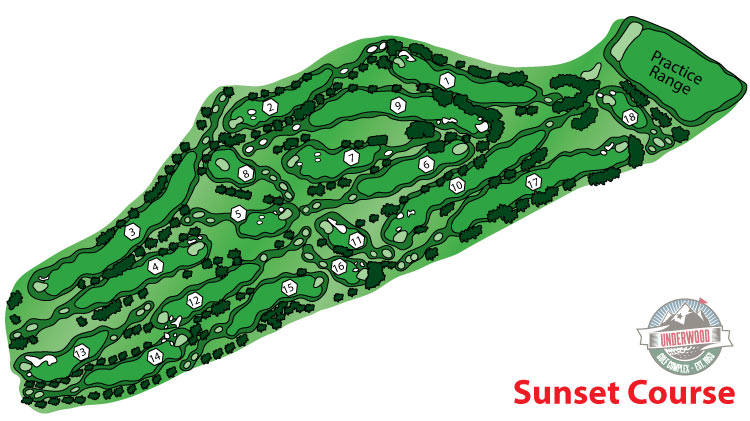 18 Hole
Weekday
Weekend
Monthly
One Year
Twilight Hours
E1 to E5
$13
$15
$40 Single
$480 Single
$9 Weekday
$60 Family
$720 Family
$10 Weekend
E6 & above, DoD Civilians & Retirees
$19
$24
$70 Single
$840 Single
$14 Weekday
$95 Family
$1140 Family
$15 Weekend
Non-DOD Civilians
$24
$28
$79 Single
$948 Single
$16 Weekday
$120 Family
$1440 Family
$17 Weekend
9 Hole
Weekday Green Fee
Weekday Cart Fee
Weekend Green Fee
Weekend Cart Fee
Member
$1
$9
$1
$9
E1 to E5
$10
$9
$11
$9
E6 & Above, DoD Civilians & Retirees
$14
$9
$16
$9
Non-DOD Civilians
$16
$9
$18
$9
Disc Golf
$5 playing fee
9 holes w/cart:
addtl. $9 fee
18 holes w/cart:
addtl. $14 fee
Equipment
Cart Fee
$14
Golfboards
$20
Locker Rental
$144/year
$84/ 6 mo.
Rental Clubs
$12
Pull Cart
$8
Club Storage
$84/year
Range Balls
$5
Lessons
Individual
$50 (45 min.)
Series of five $200
Monday - Tuesday 18 Hole Special (1 rider per cart)
Military - Green fee $11/Cart $14
Civilian - Green Fee $15/Cart $14
Disc Golf Overview (Reopening Monday, October 5th)