/
/
Group Fitness, Massage Therapy, and Personal Training – Fort Bliss
Group Fitness, Massage Therapy, and Personal Training - Fort Bliss
Group Fitness, Massage Therapy, and Personal Training - Fort Bliss
M
malourdesgulmatico
Updated
Installation Listings
Installation Listing Category
Geographical Address
Duty Station (or best approximation)
Public Address
Fort Bliss, El Paso, Texas
The Fort Bliss Group Fit program offers a wide variety of instructional classes to meet your fitness needs. We pride ourselves on having only nationally accredited Certified instructors lead our classes, who are dedicated to maintaining their education & developing their craft. From HIIT (High Intensity Interval Training) to no/low impact water fitness to mind and body Yoga, our group fitness classes service all the demographics of people we see on Fort Bliss.
And if group fitness is not for you, we have Certified Personal Trainers that will work with you to develop a plan that meets your individual need and goals. We recognize all aspects of maintaining a healthy body & mind and extend the services we offer to include Massage Therapy. Our Licensed Massage Therapists will also tailor your appointment needs to your request, offering everything from sports injury massage to gentle Swedish massage to prenatal options.
We welcome all DoD ID card holders to utilize our services to include the large civilian workforce on Fort Bliss. Please click on any of the drop down menus below to learn more in depth about our services and our team of professionals.
Meet your Program Director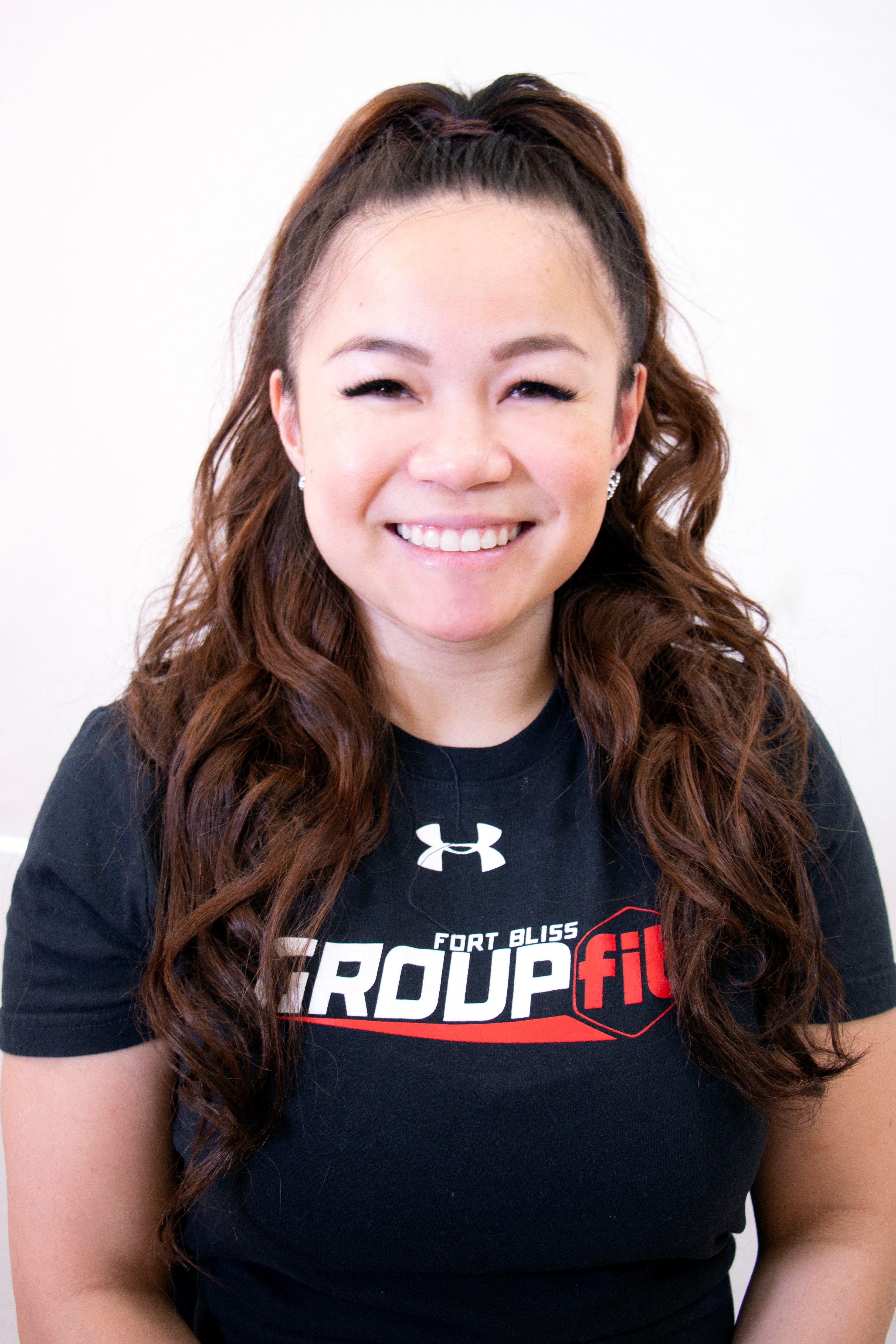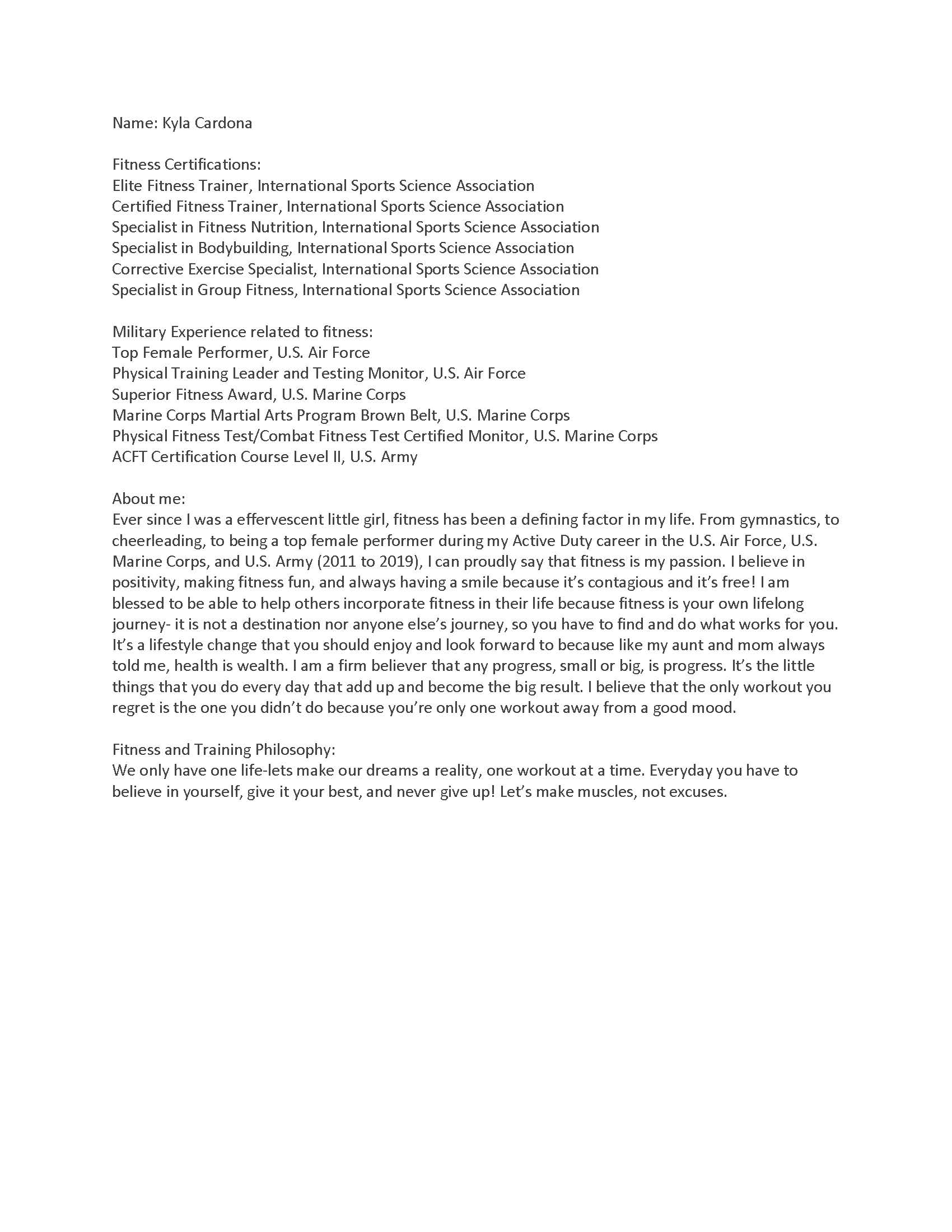 Personal Training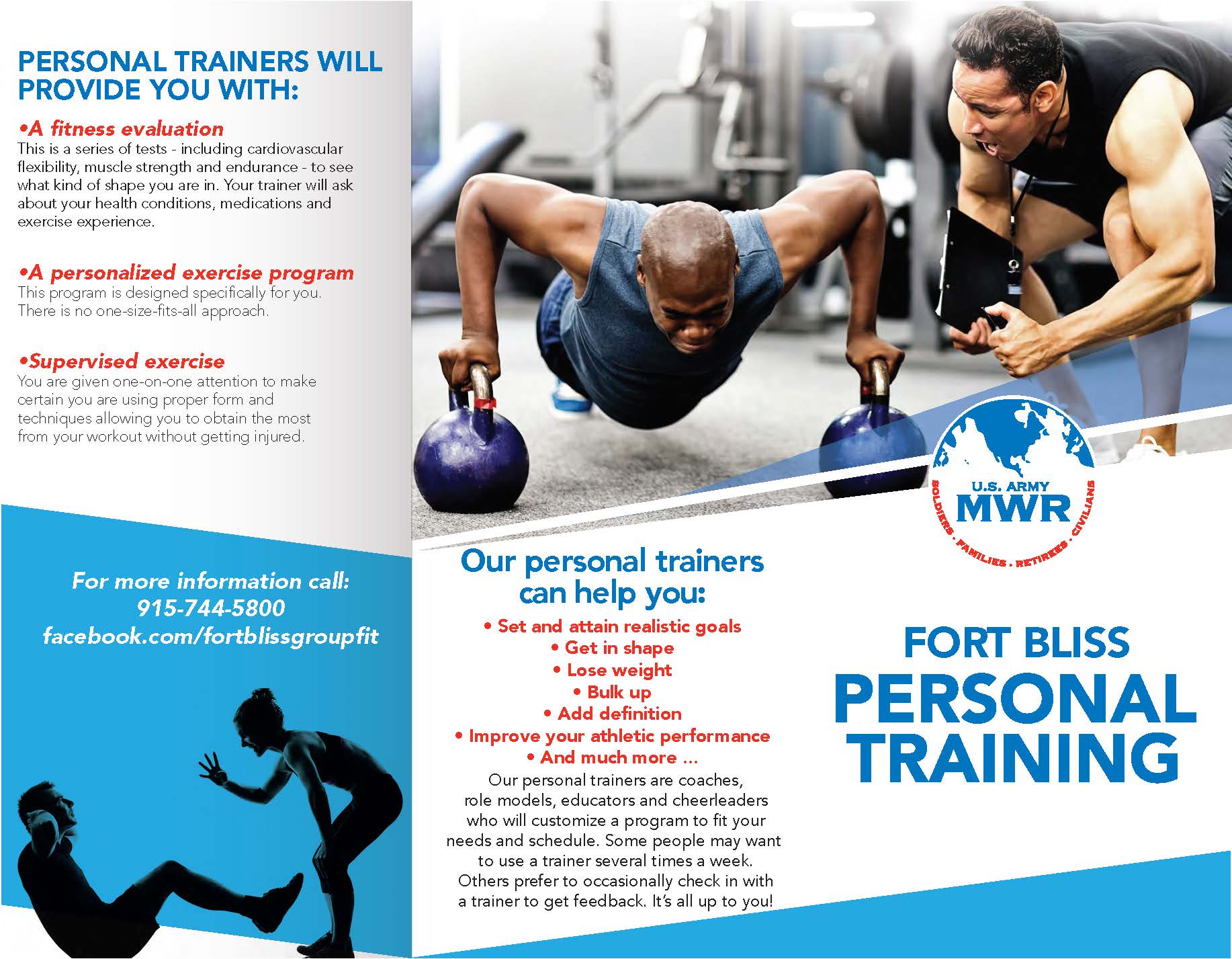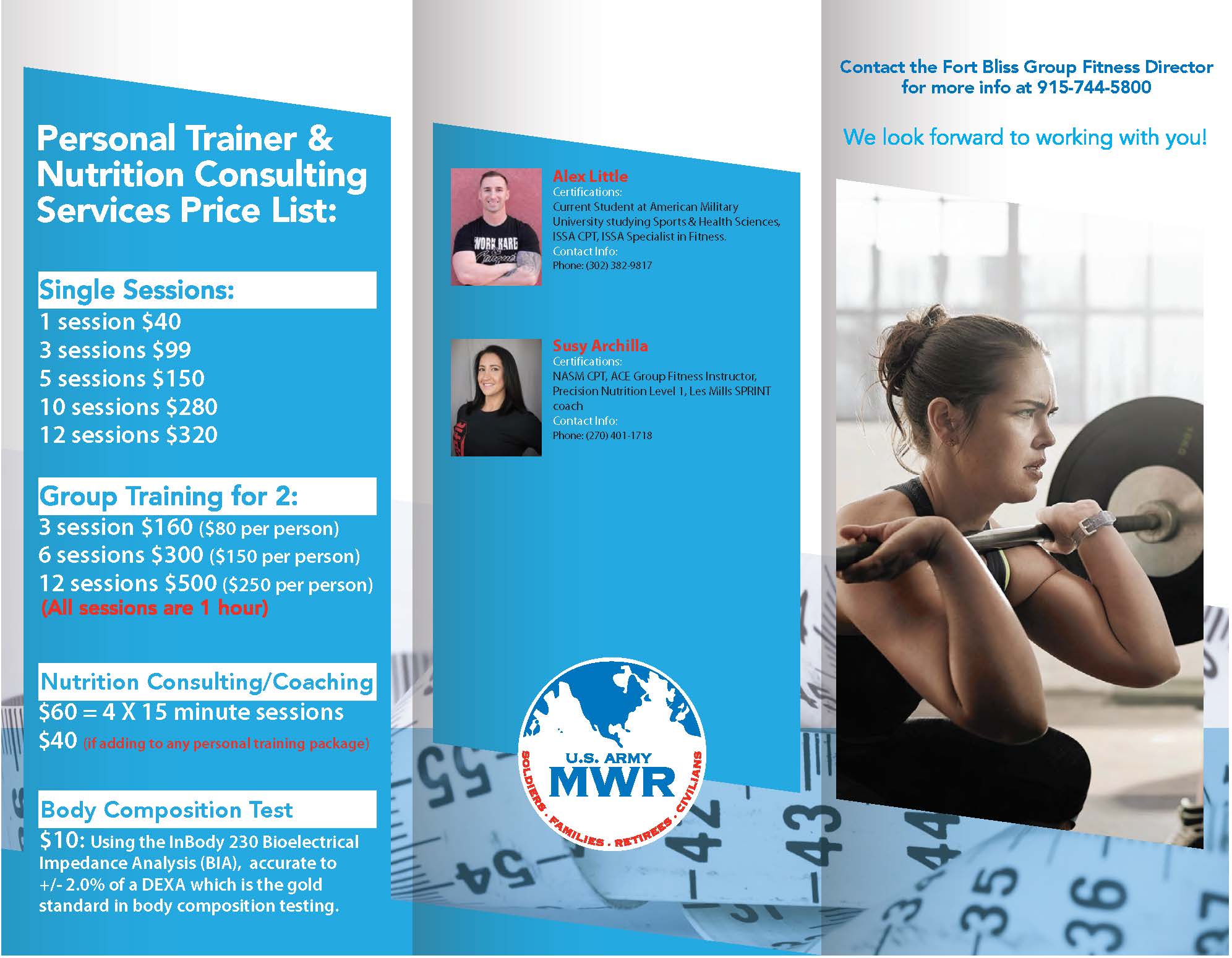 Fitness Class Descriptions
Map