/
/
Clarksville Base Physical Fitness Center – Fort Campbell
Clarksville Base Physical Fitness Center - Fort Campbell
Clarksville Base Physical Fitness Center - Fort Campbell
M
malourdesgulmatico
Updated
Installation Listings
Installation Listing Category
Geographical Address
Duty Station (or best approximation)
Public Address
7540, Headquarters Loop Road, Fort Campbell, Montgomery County, Tennessee, 42223, United States of America
Clarksville Base - CLOSED UNTIL FURTHER NOTICE
Clarksville Base PFC has an open gym floor that can be utilized for circuit training.
Here is a list of some of the items available for use:
Plyometric Boxes, Comes in variable sizes from 2 feet, and goes up to 43". The boxes are perfect for enhancing your jumping ability, foot speed, and cardiovascular. Useful for fitness of all levels, and it can improve your overall leg strength.
TRX Rip Trainer is a resistance cord system to create a variety of exercise. Rip Trainer enables you to develop core strength, power, flexibility, and endurance.
TRX Suspension Trainer is a total ‐body workout utilizing your own body weight, and increases muscular endurance.
Kettle Bell training involves multiple muscle groups, and also improves mobility and full range of motion.
Agility Ladder perform footwork drills for improved speed, balance and coordination. We have two sizes available, which are 19 squares at 10 yard long, and 10 squares at 15 feet long.
We also have a cardio area which consists:
Treadmills
Jacob's Ladder
Upright bikes
Elliptical trainers
Rowers
Stair masters
Spin bikes
Seated rope climber
Our free weights area has dumb bells, and bar bells range from 5 lbs. to 75 lbs, rubber plates 10, 25, and 45 lbs, squat racks, and adjustable benches that can be use for variety of exercise's. We have 2 large mats that can be use for combative upon reservation request. Reservation is always welcome during the hours of operation.
In the surrounding area near our location there is a walking / running trail that's available at any time unless otherwise posted.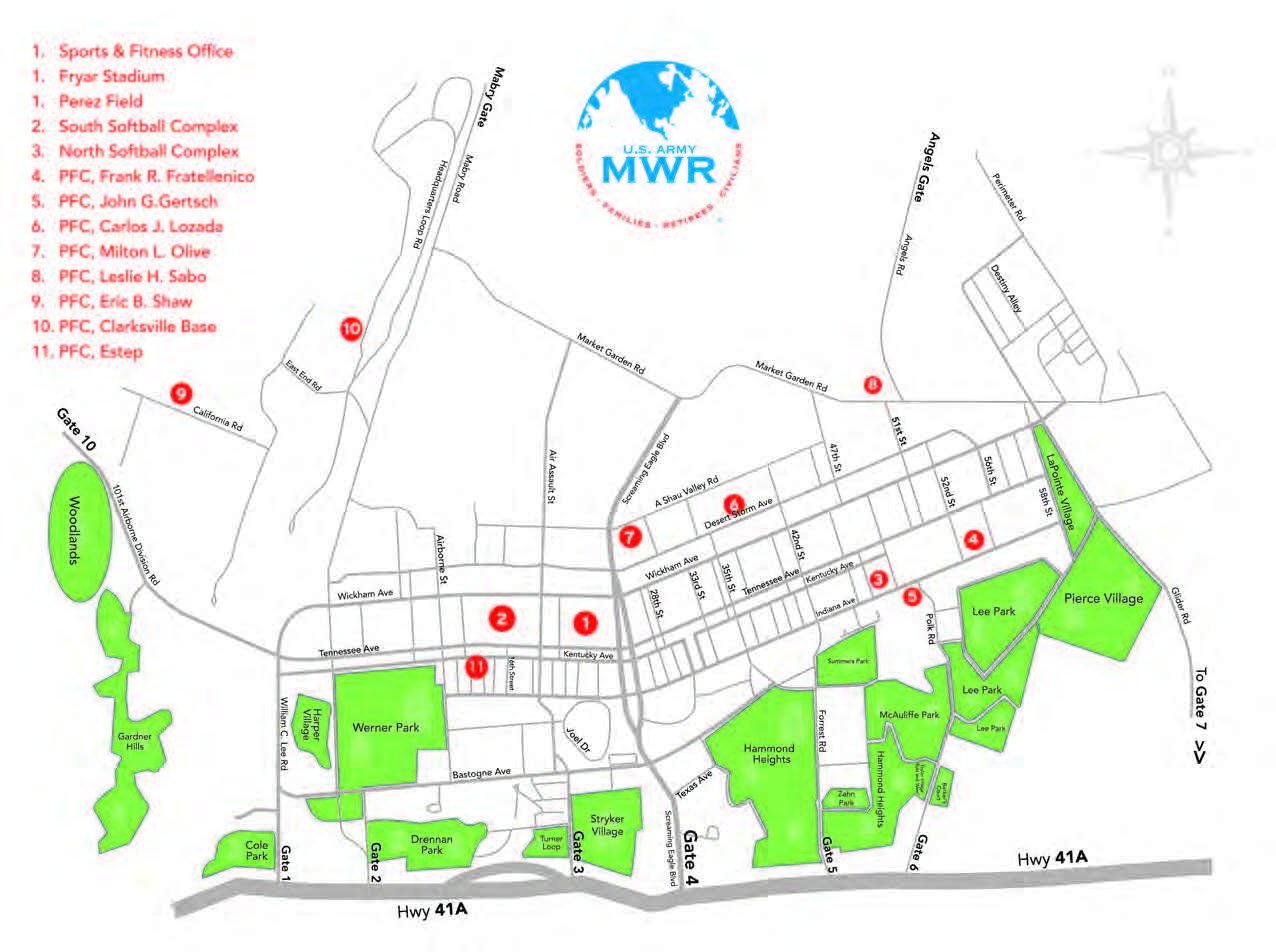 Map